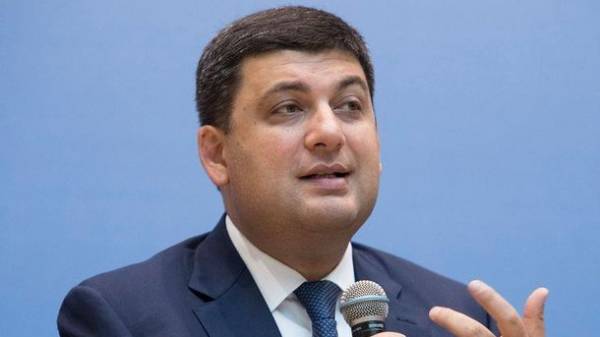 In Ukraine in 2016, managed to achieve economic growth. This was during a report on the work of the government, said Prime Minister of Ukraine Vladimir Groisman.
"From the second half of 2016 we have managed to ensure economic growth, which was 2.2% compared to last year. But most importantly – in the fourth quarter of growth in the economy was 4.7% of GDP. This means that the Ukrainian economy started to get up from his knees," – said Groisman.
According to him, GDP growth exceeded the forecasts, the government expected that the economy will grow by 0,5-1%.
Volodymyr Groysman reminded that inflation in 2015 accounted for more than 43%, while in 2016 this figure decreased to 12.4%. "Our task today is to restrain any excessive growth of prices in Ukraine." the Prime Minister stressed.
"In 2016, nominal wages rose 23%, but taking into account inflation, real wages increased by 9%," – said Groisman.
Among other economic achievements of the current government, the Prime Minister called the transition to the medium-term budget planning, improving Agency Fitch credit rating of Ukraine from stable to default, and investment growth of 16.4%.
Recall, as previously calculated in the Ministry of Finance of Ukraine, at the end of 2016 the growth of Ukraine's GDP amounted to 1.8%. According to Ministry of economy, growth of industrial production for the year was 2.4% for the first time since 2011
Comments
comments