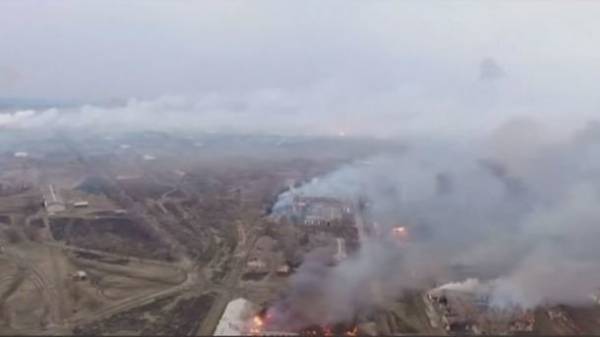 Against the background of discussions on granting the Americans lethal weapons to Ukraine Russia is interested in such incidents as the explosions of ammunition in warehouses in Kalinovka of Vinnytsia region. This opinion was expressed by the "observer" veteran of foreign intelligence of Ukraine, Lieutenant-General Vasily Bogdan.
According to him, Russia is the target in every possible way to prevent the supply of American weapons to Ukraine.
"Now in the U.S., and Canada addressed the issue of granting Ukraine of certain types of weapons. All acts of sabotage on the part of Russia aimed at weakening the combat capability of the APU, but not only. Another goal is to compromise Ukraine as a reliable partner in military-technical cooperation", – said Bohdan.
SEE ALSO
Explosions near Vinnitsa: GPU examines four versions
He stressed that international partners of Ukraine want to be sure that transmitted their weapons will be safe.
We will remind, in the evening, September 26, at the warehouse of artillery arms near the town of Kalynivka in Vinnytsia region there was an emergency. 20 kilometers from Vinnitsa explosions occur in warehouses with ammunition and weapons. As reported in gschs, the city has evacuated 30 thousand people.
All the details of the incident can be read here.
It also became known employee of the Main Directorate of development and support of the material support of the armed forces Sergey Misiura about the arrest of saboteurs.
Comments
comments