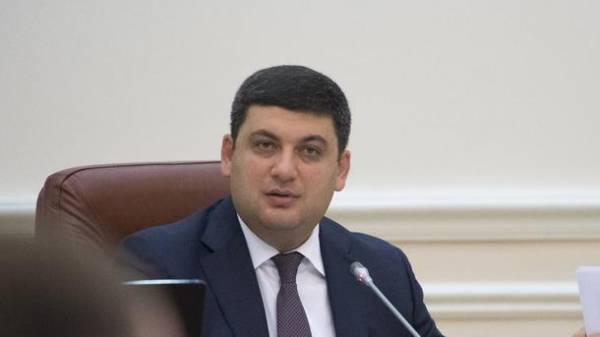 The government of Ukraine, headed by Prime Minister Vladimir Groisman beginning of "a major overhaul of the country". This was reported by Groisman during his report on the activities of the Cabinet.
"One of the important directions of our activity is the overhaul of the country – major repair of all life support systems," – said Groisman.
As an example, he cited a large-scale approach to the repair, reconstruction and construction of Ukrainian roads. "We know what needs to be done to ensure that in the medium term the situation on the Ukrainian roads from the point of view of quality and safety was much better," – said Groisman.
He recalled that last year the number of repaired roadway compared to 2015 increased four times, and the amount of liquidated Yam – half.
In addition, Groisman mentioned about the modernization of "uz", which made a profit of about 300 million UAH and paid to the state budget of 15 billion UAH. "Bought 1020 freight cars. For comparison: in 2015 it was bought 26. … In 2016, has done a complete overhaul of the 62 locomotives, which is two times more than in 2015. Upgraded to 4.5 times more rail ruts than in 2015," told the Prime Minister.
Groisman also noted that Ukraine began the revival of the local network of airports, and the "Borispol" has reached the pre-war and deokkupatsii indicators. In addition, the important achievements in the infrastructure sector, the Prime Minister believes the construction of arches in the Chernobyl zone and an interactive map of dumps.
Comments
comments