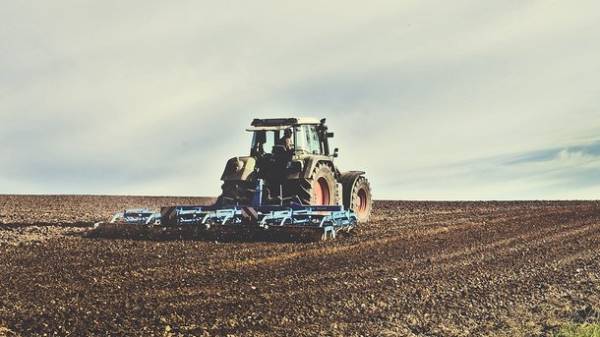 Certification of seeds in Ukraine is not carried out from December 2016, which jeopardizes the sowing campaign of spring crops. This was announced by Executive Director of the Association "Ukrainian club of agrarian business" (ASTP) Alexander Zhemoyda.
Since the termination of the state agricultural inspection to the certification of seed was to engage the Ministry of agriculture, which began the process of establishing state-owned enterprises (SOEs) "State centre of certification and expertise of agricultural products," the expert said. According to Zhemoyda, the seed certification process and is not restored, the process of creation and powers of the GP and all its regional offices and laboratories not completed, the exercise of the certification, the Cabinet has still not approved.
"According to our information, certification in Dnipropetrovsk region can be resumed in April-may, in fact, at this time already completed the sowing campaign", – commented General Director of Syngenta in Ukraine Gebhard Rogenhofer and noted that the loss in the first place, will suffer the Ukrainian economy, which relies heavily on grain exports.
Rogenhofer noted that the approval of the procedure of certification of seeds submitted to the Cabinet meeting on February 22, but if the issue of certification will not be solved in the next week, many farmers would not be to sow this spring.
Director of business development of the company "Agroscop international" Oleg Stetsenko confirmed that 400-450 thousand tons of seeds of corn, sunflower, soybean and other crops, essential for spring sowing, 25-30% of seeds waiting for their certification. "150 thousand tons of seeds are not certified and therefore can not be sown. This means that 2-3 million hectares of agricultural land can be sown," – said Stetsenko.
At the same time, Deputy Director of the Department of agriculture and technical policy in agriculture of the Ministry of agrarian policy Leonid Sukhomlin said that the lab in 14 regions of Ukraine began to accept applications for certification.
"Accepted 1,300 applications and selected 610 samples. Selected applications and samples are sent to a Central laboratory, which is accredited. Samples have already started to take over the research, but the certificate has not yet issued," he said.
According to him, Dnipropetrovsk, Mykolaiv, Chernihiv regions not assigned agronomists-inspectors. In the Transcarpathian, Ivano-Frankivsk, Kirovohrad, Luhansk, Ternopil, Kharkiv and Chernivtsi regions agronomists-inspectors appointed, but not yet sampled seeds. These problems, according to Sukhomlin's will be solved within two weeks.
The representative of the Ministry of agrarian policy noted that the GP 110 passed certification of laboratories and property under the control of the state agricultural inspection. "However, these laboratories need to be accredited. Today, accreditation is 80-100 thousand. GP self-financing and to date, has not a penny. Therefore, it is impossible to do," said Sukhomlin.
Farmers to resolve problems with the certification of offer to allow the sale of seeds with international certificates and OECD TO and approve the procedure for certification.
Comments
comments