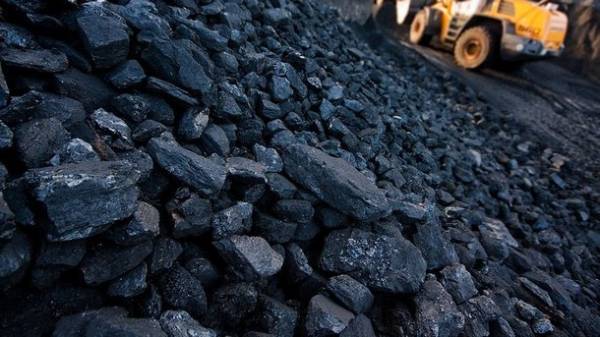 The cost of alternative coal supplies is prohibitive, so the Ukraine in the short term, it is necessary to find solutions that will allow its transportation from the Donbass. Comments about this "Today" said the Secretary-General of the European Association for coal and lignite (EURACOAL) Brian rickets. In his opinion, the blockade of coal supplies only aggravates the crisis in the Donbas.
"We hope that this conflict can be solved peacefully so that people can return to normal life and focus on economic recovery of Donbas. Coal blockade embodiment of this hope brings. I believe that those engaged in blocking, I believe that it somehow will speed up the settlement process, but this seems unlikely. When the trade in raw materials, goods and services is broken, it only increases hostility and exacerbating the crisis", – said rickets.
According to the Secretary General of EURACOAL, the cost of alternative coal supplies is prohibitive, so in the short term, Ukraine needs to find solutions that allow its delivery from the Donbass. In the long term, you can switch to alternative sources, but that the Ukrainian power plants are designed to use anthracite, it is necessary to conduct engineering work.
As noted rickets, in the UK there is a power plant, Ubersaw (RWE Aberthaw), which was also designed for the use of anthracite. It works since the 1970s, but only recently its operator decided to invest in its reconstruction in order to use steam coal.
"The fact that such conversions are carried out only in the extreme case," – said rickets.
See also: Blockade of Donbass is contrary to the rights of the inhabitants of uncontrolled Ukraine territories – EU
Recall that the blockade of Donbass has been ongoing for more than 20 days. 12 February, the Prime Minister of Ukraine Volodymyr Groisman said about the need to urgently unblock the railway tracks on the line of differentiation, since blocking will negatively affect the country's economy, and there are risks of rolling blackouts due to the shortage of coal in thermal power plants.
Comments
comments