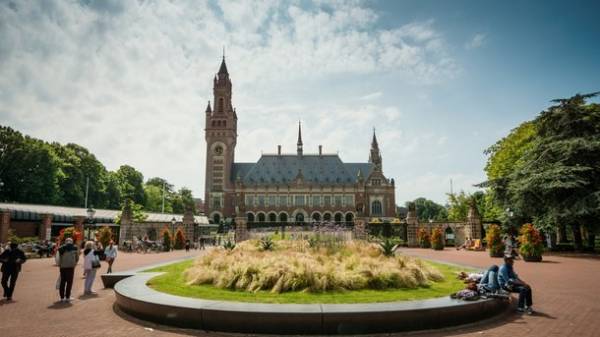 Russia should carry obligations to protect the Ukrainian investors in Crimea after its annexation in accordance with bilateral Russian-Ukrainian agreement on investment protection.
This decision came arbitrators of the International arbitration court in the Hague (Permanent Court of Arbitration), writes Luke Eric Peterson (Luke Eric Peterson) in the edition of Investment Arbitration Reporter, reports "Interfax-Ukraine".
Earlier, the court reported that it issued an interim decision (Interim Award) relating to certain questions of jurisdiction and admissibility, on the claims of PrivatBank and its former owner, Igor Kolomoisky against Russia in connection with the annexation of Crimea.
"February 24, 2017, after discussions, the Tribunal, unanimously adopted an interim solution (Interim Award) relating to certain questions of jurisdiction and admissibility", – said the publication of arbitration dated 9 March 2017.
At the same time, any additional information about this solution on the official site is missing.
As reported in the press service of PrivatBank, the decision confirms the existence of jurisdiction from the permanent court of arbitration.
Reminiscent of arbitration: arbitration proceedings on the suit Kolomoisky and "the Airport "Belbek" against Russia was started 13 Jan 2015 under the rules of UNCITRAL (United Nations Commission on International Trade Law, UN Commission on international trade law) and the agreement between the governments of Russia and Ukraine from 27 November 1998 on the protection of investments. The plaintiffs said that the Russian Federation violated its obligations arising from said contract, by taking from February 2014 actions deprived plaintiffs of property rights, contractual and other rights in the operation of the passenger terminal for commercial flights of the airport "Belbek" in Crimea.
Kolomoisky said about the presence of his 2020 contract management of passenger terminal of airport "Belbek" (Sevastopol), nationalized by Russia after the annexation of Crimea. He demanded that Russia compensate losses in potential income from the terminal. We are talking about the amount of $ 15 million.
Then, 13 APR 2015, similar arbitration proceedings against the Russian Federation initiated PrivatBank and OOO "Financial company "Vinylon" since Russia's annexation of Crimea did not allow the plaintiffs to continue their banking business in the Crimea.
After the hearing on jurisdiction and admissibility (Geneva, July 12-14, 2016) the arbitral Tribunal invited the parties to Supplement their written positions in the period until 14 October 2016. Plaintiffs have provided their written add-on 14 October 2016, while the Russian Federation has not submitted any additions.
As reported, the Hague arbitration considers a number of similar claims from companies related to the former shareholders of PrivatBank, in particular, "Ukrnafta" and "Stable", lost in the Crimea, the oil business, former head of the Board of PrivatBank Alexander Dubilet and 18 companies, lost in the Crimea assets in real estate. All of these cases also reached the stage of the hearing on jurisdiction, but the decision has not yet been imposed.
Comments
comments