There is no logic in the write-off of cars, UZ simply should not release faulty units on the rails, – Yablonsky The technical condition of the cars is carefully monitored, there is no need to write off them because of their age, since they are in a usable condition, the expert emphasized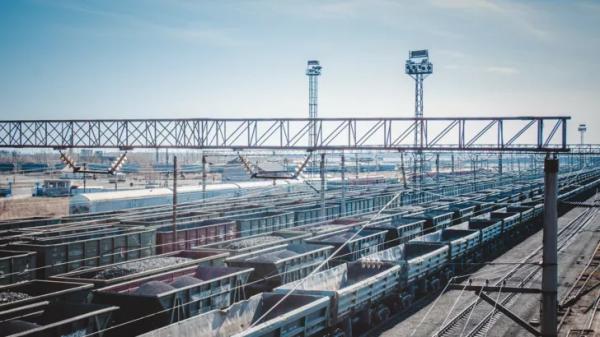 /Photo: Pixabay
The initiative of the Ministry of Infrastructure to write off cars by age will lead to problems in the transportation market, it is not the service life of the cars that is important, but its technical condition.
This was stated by Anatoly Yablonsky, Deputy General Director of Reyal Logistic, reports Censor.NET.
"We simply will not be able to replace and buy new rolling stock so quickly … Our company will have to write off 1,387 cars. This is painful for our enterprise," Yablonsky said.
According to him, if the Ministry of Infrastructure makes a decision, there will be an acute shortage of rolling stock on the rail transport market, which will lead to a collapse of traffic and a serious increase in logistics costs for business. He emphasized: the technical condition of the cars is carefully monitored, there is no need to write them off due to age, since they are in a fit for operation.
"There are standards according to which the car fleet is operated. technically faulty condition, the railway will not accept this car for transportation. If the car is recognized as technically serviceable, then the cargo is loaded into it and it carries this cargo. Today this entire fleet is in a technically sound condition, "- explained Yablonsky.
He also noted that it is really necessary to renew the car fleet. But this must be done on a planned basis, and not just by cutting the wagons, which can be successfully operated for many more years.
"Cars that have undergone major repairs often look much better than new rolling stock, which has not yet reached the end of its service life. For example, a car that is 30 years old may be in much better technical condition than one that has been in service for 20 years. Because it was overhauled and almost the entire body was changed – that is, a serious amount of work was done, "Yablonsky said.
As you know, the Ministry of Infrastructure has initiated a program to limit the service life of freight cars. As part of this program, the department is going to sign a memorandum with UZ, banks and carriage factories. In total, according to preliminary estimates, more than $ 100 billion is needed to implement the program.
In turn, representatives of large Ukrainian business signed an anti-memorandum – to convey to the authorities the inexpediency of writing off the wagons by age. After all, neither industry, nor farmers, nor UZ have one hundred billion for new cars, and accordingly, this decision will create a shortage of rolling stock on the market, followed by a collapse of traffic, loss of billions of hryvnias in revenue and a drop in Ukraine's GDP.
Earlier, economist Boris Kushniruk said that the forced renewal of railway cars, initiated by the Ministry of Infrastructure, will lead to serious problems for Ukrzaliznytsia.
Comments
comments