The dollar rushed down again: what will happen to the rate next week The National Bank of Ukraine has calculated the updated value of the Ukrainian currency against the dollar and the euro for November 8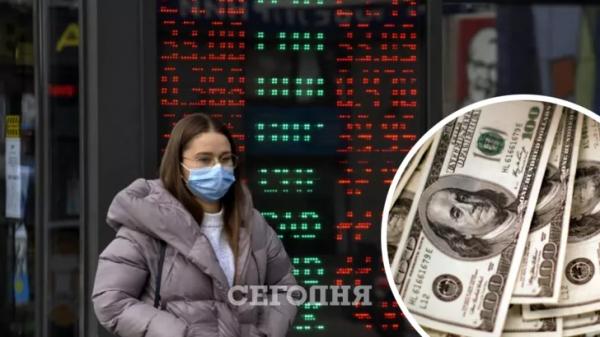 < b> NBU has set a new exchange rate /Photo: Collage: Today
The National Bank of Ukraine (NBU) has calculated such an official exchange rate of the dollar and euro against the hryvnia on Monday, November 8:
7.118.11 UAH 26.19 UAH 26.10 -0.091 euro UAH 30.28 UAH 30.10 -0, 18
Compared to the exchange rate set by the NBU for Friday, November 5, the dollar fell by 9 kopecks, while the euro fell by 18 kopecks.
What happens to the dollar exchange rate on the interbank market
According to Andrey Shevchishin, Head of Analytics at Forex Club, on November 5, buyers, expecting a new portion of currency sales, after the dollar was sold on November 4, set low quotes, using the opportunity to buy at a lower price due to the inevitable strengthening of the hryvnia.
" In conditions of a lockdown, the foreign exchange market is sluggish, trading volumes are low. Therefore, the appearance of large sellers (as well as buyers) on the market leads to a slight panic, which strengthens the momentum, "the expert says.
According to him, the market is now adjusting to further strengthening of the hryvnia. We should expect the hryvnia to continue strengthening amid the prevalence of sellers on the market. Non-residents are taking advantage of the situation to buy currency. The strengthening of the hryvnia can be stopped by the NBU.
What will happen to the dollar by the end of the year
As Vladimir Pozniy, the head of EXANTE Ukraine, told Segodnya, since the end of last year the hryvnia has been moving against the dollar within the established trading range. Since July, this movement has been concentrated in the lower part of this channel, reflecting the increased demand for the hryvnia.
According to the expert, the hryvnia is often under increased pressure in the end of the year. Unsuccessful seasonality sets up a correctional pullback of the dollar against the hryvnia to 27.12 or higher – to 27.5. In this case, the euro may jump to 31.7 or even 32.2 by the end of the year.
Let us remind you that earlier the Segodnya website together with experts figured out what would happen to the dollar rate in the near future. We also wrote that according to the "Big Mac Index", the dollar in Ukraine "should" cost 11.5 hryvnia, and the hryvnia itself is undervalued by 57.7%.
Comments
comments