Analysts have explained the factors that affect the market of black gold
World oil prices decline moderately after strong growth at the end of last week, when Brent oil has risen in price 8.9%, and WTI is 9.6%.
So, 22 Jun to 14:25 on Kiev time of the August futures on Brent fell on London's ICE Futures exchange by 0.19 dollar (0,45%) to levels of closing of previous session and was trading at $ 42 per barrel. The July WTI futures fell in electronic trading on the new York Mercantile exchange (NYMEX) also by 0.19 dollar (0,48%), to 39.64 per barrel.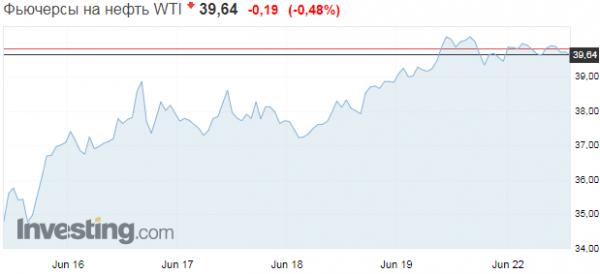 Belarus started to us oil
Comments
comments