Elena Zelensky contracted the coronavirus: the reaction of the first lady of Ukraine
Today, 14:54
The first lady of Ukraine have isolated themselves from their family members
Anastasia Ocheretnyuk
the editor of the Show business
Today the Office of the President of Ukraine officially declared – the first lady Elena Zelenskaya was confirmed coronavirus. The result of the test of the wife of Vladimir Zelensky was positive, despite the fact that there are no symptoms at Elena and there was not.
At the moment Zelensky isolated from other family members and encourages all – easing of quarantine does not mean that the coronavirus was gone.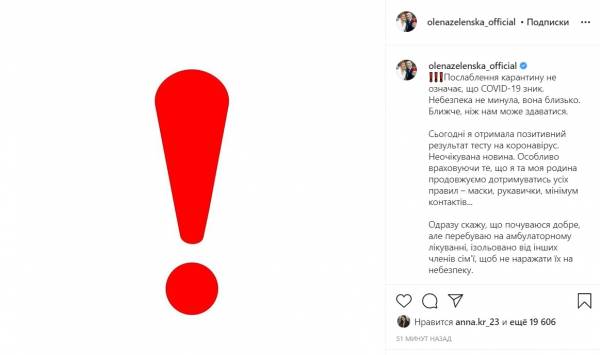 "The weakening of quarantine does not mean that COVID-19 disappeared… Today I got a positive test result for coronavirus. Unexpected news. Especially considering that my family and I continue to follow all the rules – masks, gloves, minimum contacts. I must say that I feel good, but are in outpatient treatment, in isolation from other members of the family not to put them in danger," wrote Elena Zelensky on their pages in social networks.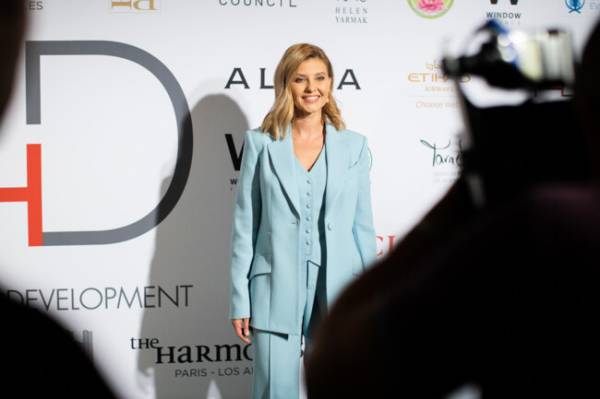 Elena Zelensky Photo: Office Of The President Of Ukraine
The first lady of Ukraine noted the importance of having all of hygienic masks and gloves. After all, if you're sick, and don't know it, the mask will help not to infect other people: "Returning to an active social life, you need to remember that each of us depends on not only personal health but health of others. Mask to not infect others!"
Recall that recently, the coronavirus picked up a Belgian Prince.
Comments
comments