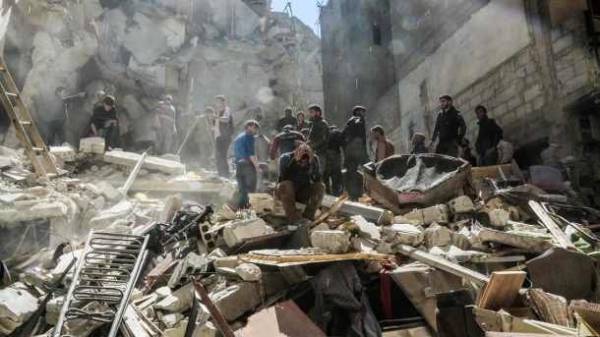 Samples from the bodies of victims of a chemical attack in the Syrian city of Khan shaykhun tested positive for the content nerve agent sarin. This was stated by the representative of the British Ministry of defence in comments to CNN, reports "Ukrainian truth".
According to him, scientists conducted the examination in a British laboratory and examined samples of blood and hair from the victims in the Syrian province of Idlib, where as a result of a chemical attack on April 4 killed 89 people.
"They have a positive result on the nerve gas sarin, or a substance similar to sarin," said he.
The representative of the Ministry had not stated how the samples came to Britain, but explained that the British side decided to conduct its own analysis and is not working on behalf of any other country or person.
The tests were not part of the official investigation initiated by the Organization for the prohibition of chemical weapons.
Turkey, the US and other Western governments accused the regime of Syrian President Bashar al-Assad for the deaths of civilians and use of banned chemical weapons. Syria and its ally Russia strongly denied the allegations.
We will remind, the President of Syria Bashar al-Assad said that information about the use by his forces of chemical weapons with "100% fabricated".
Comments
comments