"Masterchef. Professionals" who left the project in 15 weeks
Yesterday, 10:21
This time black aprons got four members
Inna Petrova
the partition editor showbiz/Style
On Saturday, June 6, on STB TV-channel took place the fifteenth edition of the project "Masterchef. Professionals", which last week dropped Vlad Miscavige. Participants prepared dishes on tips of his captains, created a "1 Euro bar" with keisha and tapas, and also fought in the battle of black aprons. Further, the material we offer you to see the cooks went home at this time.
Thus, the results of the previous competition four members got to battle the "black". It was Yulia zhigulina, Maxim Vysotsky, Vladislav Ermakov, Davit Danielyan.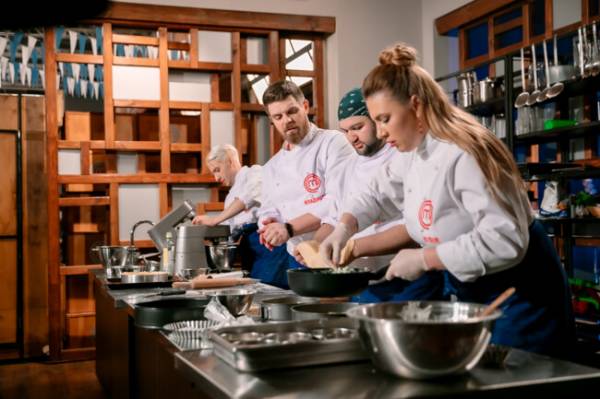 "Masterchef. Professionals", the 15th release of the Photo: a press-service of STB
The objective of the testing was to connect the unconnected products. All the spinning drum, which was black and white balls. White – name super-luxury foods (lobster, oyster, sea urchin, quinoa, etc.), and ferrous products that none of the chefs did not want to work (blood, bouillon cube, canned meat, liverwurst, etc.).
The participants had to pull out one of the black and white ball, and connect relevant products. Any other ingredients are allowed to add, but so that they did not interrupt the taste of home.
Julia pulled blood and a comb. Vlad – stew and lobster. Maxim – liverwurst and oyster. David – the sea urchin and groats "Artek".
Each of the four have cooked the dish and was able to connect completely inappropriate products. The participants proved that they are not Amateurs and can handle any job.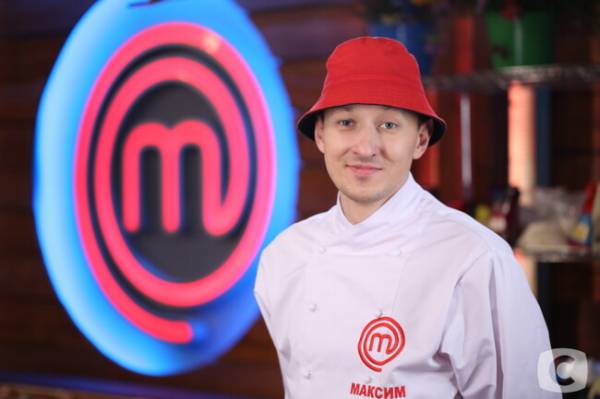 Maxim Vysotsky Photo: press service of the STB
But the dish Maxim Vysotsky was not enough original and interesting in order that it could continue its way on the project. The decision of judges the participant left the "Masterchef. Professionals" in the 15th edition.
Recall that recently we published a recipe for meat pies empanadas from Hector Jimenez-Bravo.
Comments
comments