Samsung will release Galaxy are the most fashionable headphones Buds+
Yesterday, 10:05
Galaxy Buds+ BTS-Edition will be sold separately from the Galaxy S20+ at a price of $ 100
Evgeniy Opanasenko
editor of Techno
Samsung has confirmed that it intends to release a special model of its Galaxy wireless headphone Buds+ BTS-Edition. Branded series will be sold separately in a stylish purple color (including charger and case) with the appropriate packaging with hearts, which are also printed on the headset and case. The novelty will be available for purchase July 9.
Headphones dedicated to the eponymous South Korean band BTS, is madly popular among young people. Limited edition headphones aimed at female audience who are familiar with the work of this group.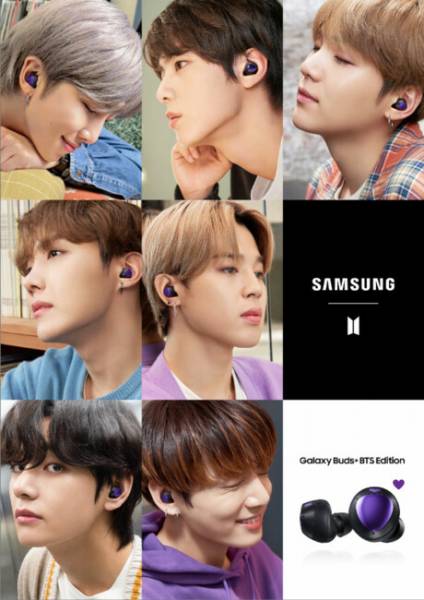 Samsung Galaxy Bugs+ BTS-Edition Photo: Sammobile
It is also worth noting that earlier Galaxy Buds+ to purchase separately was impossible as they were only supplied complete with the flagship smartphone Samsung Galaxy S20+. Given that not all fans of BTS may purchase Galaxy S20+ value of more than $ 1000, they propose to spend only $ 100 on stylish gadget.
See also the story of how our audience in social networks discussed the music in the bus:
Earlier, Apple introduced the AirPods Pro with active noise reduction system. However, it later emerged that these wireless headphones will affect the man's head.
Comments
comments