The President visited the memorial complex of the Ukrainian soldiers
Today in Ukraine the Day of memory and reconciliation. President Vladimir Zelensky went to the Donbas and on the border with Russia laid flowers to the monument to the fallen in world war II, according to the Office of the President.
The President visited the village milove in the Luhansk region, which is divided by the border between Ukraine and Russia – part of it Ukrainian, second is Russian. There he laid flowers to the memorial complex "Ukraine – to liberators" in memory of those killed during the Second world war.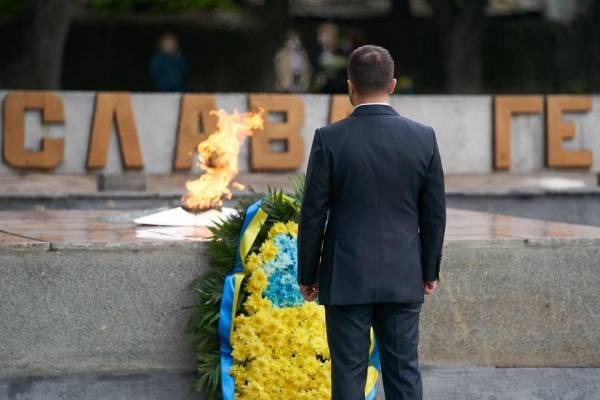 Also set the lamps near the sculpture – a soldier who takes a hat in front of his native land, and his breast pressed liberated from Nazi bondage woman. The pedestal looks like a dugout. Inside the Museum, "Dugout". On the pedestal is the inscription: "Ukraine – to liberators".
Day of remembrance and reconciliation 2020: the history and meaning of the day
Next to the monument, the fraternal grave. It buried hundreds of known and unknown soldiers fallen during the liberation of the Cretaceous. 1066 names of fallen heroes engraved on the 27 plaques at the mass grave. Not far from this place is the village of Pivnivka, which was the first settlement, where in December 1942 began the expulsion of the Nazi occupiers from Ukrainian lands.
As reported "Today", Prime Minister Denis Shmyhal encouraged to honor the memory of the victims of the Second world war. He recalled how easy it is to lose the world and how difficult it is to get it back.
Comments
comments