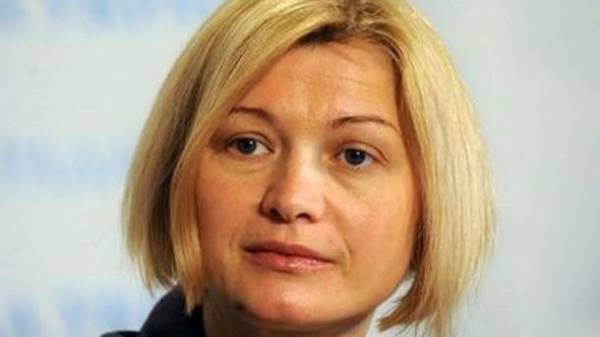 Vice-speaker Irina Gerashchenko with irony reacted to the new parliamentary initiative on reading the "our father" before each session of the Verkhovna Rada. She wrote about this in Facebook.
"Some colleagues earnestly suggest to start a session day with a collective reading of "our father". Filed a bill. Thank you though without a religious procession on the sidelines and chanting of the Psalms," wrote the politician.
See also: "our father" in the Verkhovna Rada: social media in shock
She ironically suggested that the purification of people's deputies.
"I propose to start the morning off with sprinkling them with Holy water, and then the dominance possessed through the roof in the hall of BP. Raging can be poured from the bucket – can and will help," – wrote Gerashchenko.
But in all seriousness, the politician explained that for the believer, prayer is an intimate personal matter, when I want to be alone with my thoughts and God.
As reported, the Verkhovna Rada introduced a draft law on amendments to the parliamentary Rules of procedure regarding reading the "our father" immediately after the opening plenary.
Comments
comments