The government plans to complete talks with the IMF next week
The international monetary Fund, which changed the head of the mission in Ukraine, in connection with a massive financial and economic crisis in the world due to the fashion industry, and General economic uncertainty have changed the approaches to the length of the programs with the countries.
It is reported by the Ministry of Finance of Ukraine in Facebook.
Thus, IMF offers Ukraine cooperation short-loan program stand-by without size reduction for the period of its validity.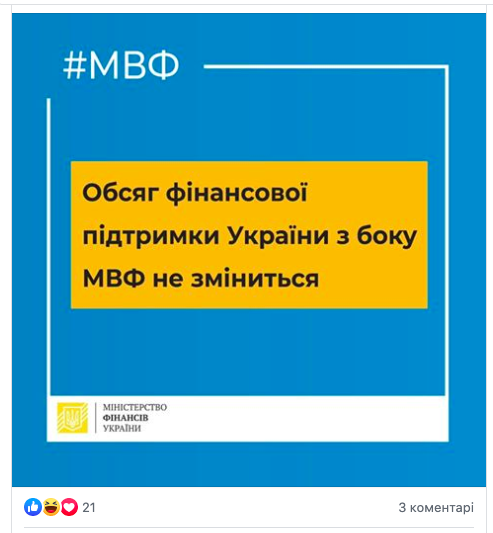 "The main difference between these programs lies in the duration of their implementation: stand-by – 1.5 years, EFF – 3 years. The amount of the programme for the relevant periods remain unchanged", – stated in the message on the social network.
But while the negotiations with the IMF continues and the question of the choice of the program (EFF or SBA Ed.) is still under discussion.
"The government plans to finalize the negotiations with the IMF next week," according to the Agency.
Earlier it was reported that the IMF and Ukraine refused a three-year program. This was announced by the IMF representative Jerry rice.
Comments
comments