"Pointed a paw in the face": a cat from the shelter miraculously saved from mortal danger
Residents gave the cat Joey personalized gift basket
Vladimir Grisyuk
Today, 05:54
Canadian resident of the town of Portugal Cove-St. Philips by the name of Scott white told the amazing story of how Joey the cat saved his family from death in a fire. In gratitude, the pet already made an account on the social network Instagram, and residents even gave him a personalized gift basket. This publication reports the HuffPost.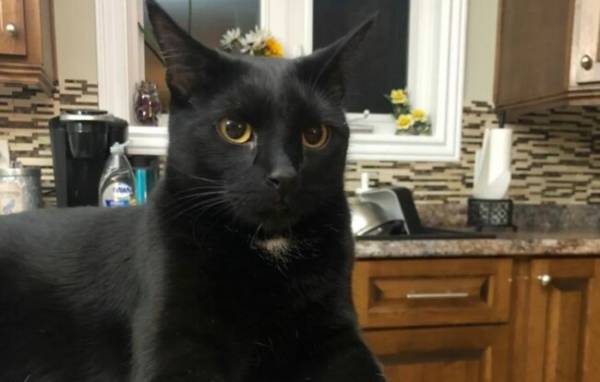 Joey the cat saved family from fire Photo: instagram.com/joeytheherocat
According to Scott, the cat woke him up around 4:30 in the morning. He usually didn't disturb anyone sleeping, but now he was running around the room, and in the end jumped on his chest and "pointed a paw in the face." The man decided to test that so alarmed the little guy. In the kitchen he found a burning slow cooker. The whole room was in smoke, which has not yet reached the sensor of the fire alarm.
INSTAGRAM
Family white admits they expected that in crisis situations they would save the dog, but he was sleeping peacefully somewhere in the house. Curiously, Joey they took from a shelter about two and a half years ago.
Recall, the cat miraculously saved the baby from falling down the stairs. It was also reported, as the black cat survived the fire and brought the owner to tears.
All the details in a special topic Incredible stories of life
Comments
comments