Alexander Yaroslavsky confirmed that he is ready to invest in countering COVID-19 more than $ 10 million in personal funds
Well-known Ukrainian businessman Alexander Yaroslavsky said that his active participation in addressing the epidemic of coronavirus in Kharkiv and Kharkiv assistance to pensioners, civil position, does not imply any political goals.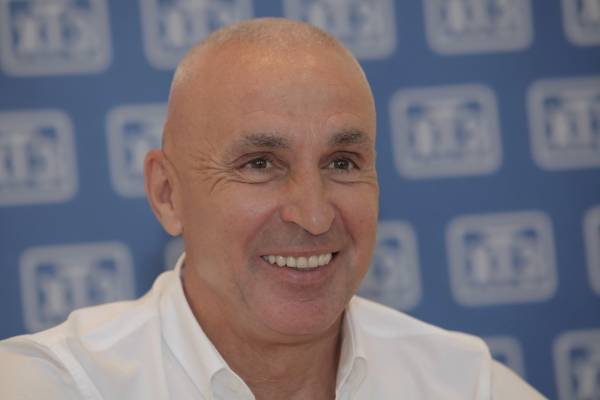 He told about it in live international TV channel "Real time".
"I hear already there are talks that my help I'll be converted to voice. — said the businessman to the journalist's question. — I assure everyone, say this clearly: I will not go into politics, voices I do not need. Let the voices keep I don't need them. Me, but smiles Kharkiv, have to do."
Alexander Yaroslavsky confirmed that he is ready to invest in countering COVID-19 more than $ 10 million of personal funds: purchase of PCR tests, medical equipment, and other "anticorrosiveness" goal.
Now the businessman is busy with the organization of the modern center of Virology in all the business Park Ekopolis HTZ". "I think it will be tens of millions of dollars, he said. — Such a center in Wuhan was worth $ 44 million. I don't know if it's the same [centre] or better but, anyway, it will be no worse – it is 100%. We are already working on a startup. Today was a big meeting with the mayor."
Answering the question about the motives of assistance to Kharkov in the confrontation of the epidemic of the coronavirus, Yaroslavsky noted that in any case would help native region.
"My family here: my mother in Kharkiv, the brother in Kharkov, all my friends in Kharkov. I'm kind of a Kharkov should help their region. We are all from flesh and blood Ukrainians — I mean the circles of those who know. All made of the condition in Ukraine. So why shouldn't we help the country in this difficult moment? And who does not like to address us President? He appeals to all, also addressed to business. I think he did the right thing, I thank him for that. Even if he hadn't asked, I would help the Kharkov, I always help," — said Yaroslavskyy.
In addition, the presenter, referring to the ratings of Forbes, according to which Yaroslavl appeared in the top ten richest people of Ukraine, asked about the current size of its state.
"Its as I appreciate a beautiful wife, five beautiful children, mother, brother, friends — this is the most my cool state. And the money — it is… Important that a person was happy and enjoyed life — that's precious fortune. Believe me, I get pleasure from life," concluded the businessman.
TV channel "Real Time" created by RFE/RL (Radio Free Europe/Radio Liberty) with the participation of "voice of America". RFE/RL is an independent, nonprofit media Corporation, funded by grants from the U.S. Congress through the Agency for global media (USAGM). Version of the channel is located in Prague and its journalists working in Ukraine, Russia, Kazakhstan, Azerbaijan, Belarus, Georgia, Kazakhstan, Kyrgyzstan and other countries. The program "Real time" was launched in 2014 on the radio "Freedom" and "Voice of America" during the growth of the political and military crisis in Ukraine. In 2016, the project has expanded to work as a channel.
All the details in a special topic Coronavirus
Comments
comments