A special flight delivered in Italy year-old child for emergency surgery
The second month the topic of pandemic and quarantine is not coming from the news feeds. Coronavirus has done the seemingly impossible – suspended economy and closed its borders to almost all over the world. But sometimes there are surprising exceptions.
Yesterday, April 29, at eight in the morning from Boryspil airport to airport in Palermo flew a passenger plane with Ukrainians on Board. In terms of quarantine, he received permission to leave the territory of Ukraine in view of the special circumstances required to deliver in an Italian hospital for an urgent liver transplant eighteen months Sofia Kulinich and its donor.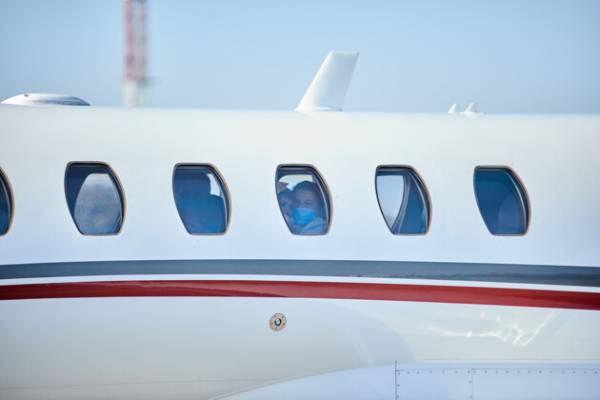 About Sofia Kulinich from Fastov country learned earlier this year when several national television told the story of a little girl who needed immediate help. Sofia was born with malformed bile ducts and many terrible diagnoses. The doctors immediately conducted a supporting operation in the Kasai. But she did not bring the desired result, after a short stabilization of the condition again was worsening. The situation became so critical that the only chance of saving that child was an urgent transplant.
The operation agreed to do in a clinic ISMETT, however, its value in 146 000 euros were impossibly high for the family of Sofia. Family first appealed to acquaintances, and then asked for help from all over Ukraine. And Ukraine responded! Two months by volunteers and simply not indifferent Ukrainians collected more than 100 000 euros. The remaining amount to pay for the treatment said the businessman and philanthropist Andrew Mazola.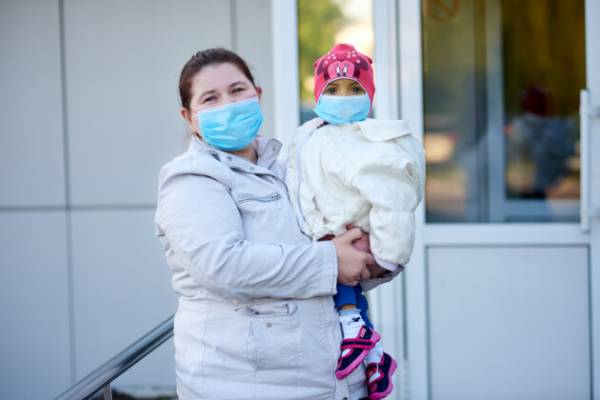 Clinic ISMETT was willing to take little Ukrainian woman in March also were willing donor – Andrew, the godfather of Sofia. But first the child's condition needed to stabilize and prepare for transport. It took a few weeks. During this time Ukraine has imposed a quarantine. Among the restrictions came into effect – the abolition of passenger air service.
"There was a time when we started to drop his hands, it was hard to believe that the only why we can't save Sofia is the inability to get to the clinic, says Les, aunt Sofia. Unfortunately Sofia's state such that we can't wait for the end of the quarantine. We are very grateful to everyone who helped us raise funds for this surgery and very grateful to the philanthropist Andrew Matole, which not only added to the amount which we needed for medical treatment, but also ordered a special medical plane to Sofia".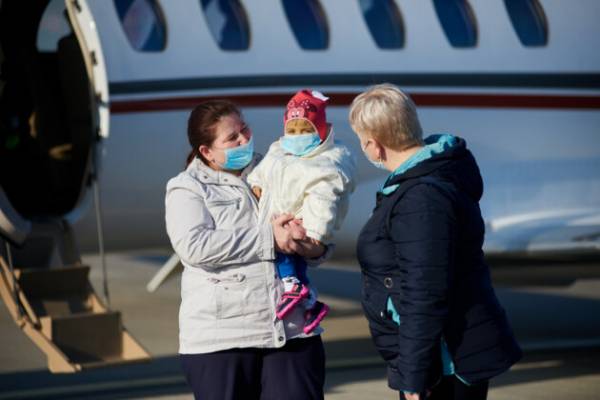 The permission for departure of medical Charter from Ukraine and necessary permission for admission of Sofia Kulinich in Italy were obtained with the assistance of the Ministry of internal Affairs of Ukraine and the Ministry of foreign Affairs of Ukraine, respectively.
"Today, when our country and the world are struggling with the pandemic COVID-19, the attention and the efforts of business and philanthropists focused on helping physicians and infectious hospitals. Of course, this support is very important, we also constantly help the Ukrainian hospitals – says Catherine stefaniuk, press-Secretary Andrei Mazola. – However, there are a lot of people, the problems which appeared before the pandemic, and they did not disappear, on the contrary, these problems have been exacerbated, and their solution difficult. The story of Sophia is just like this. She helped the whole Ukraine, but thanks to businessman Andrey Matsola she now embarks on a life-saving operation. We believe that this story will have a happy continuation. We all wish Sophia a speedy recovery and waiting for her here at home."
Comments
comments