The most optimistic forecasts, Ukraine victims of the epidemic will be no less than 900 people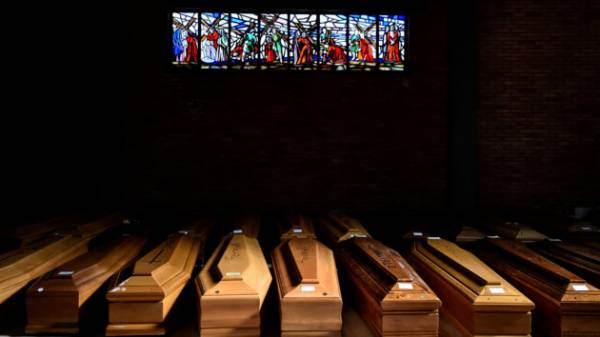 / Photo: REUTERS/Flavio Lo Scalzo TPX
If, after may 11 – it is up to this date, Ukraine has quarantine restrictions will cancel completely, and not weaken, the number of victims of coronavirus epidemic in the country could grow to dozens if not hundreds of times.
About this on his page in Facebook said the former Minister of economic development, trade and agriculture Tymofiy mylovanov, based on the results of the research the Kyiv school of Economics.
"What happens if may 12 is fully, permanently repeal the quarantine? Die from 120 to 140 thousand Ukrainians to the end of the year. Yes, more than 100 thousand people. If the quarantine is to weaken gradually, and do it targetirovanie, they will perish from 900 to 10 thousand people", – he writes.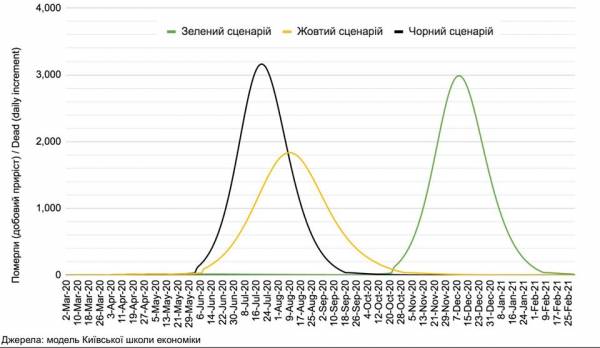 Photo: Tymofiy Mylovanov/Facebook
Advertising
Milovanov noted that the lower limit is close to the model estimates of the National Academy of Sciences of Ukraine and Singapore models, which assume considerable seasonality of the virus. That is, the pandemic will stop for the summer, and in autumn and in the following year the virus can return.
And 10 thousand people could die if seasonality will not either it will be mild.
In the trend
Rains with thunderstorms and up to +26 degrees, the weather man said the forecast for the beginning of may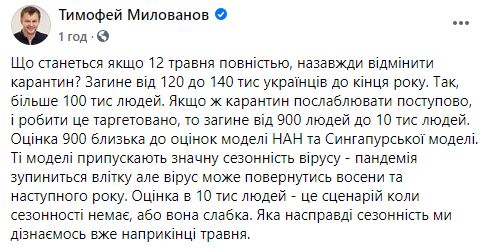 We will remind, earlier "Today" understand, when Ukraine will peak in the incidence of coronavirus, and when you start to weaken the quarantine. Read more about this in the article "When the quarantine will end, and why aren't we soon take off the mask".
Advertising
All the details in a special topic Coronavirus in Ukraine
Comments
comments