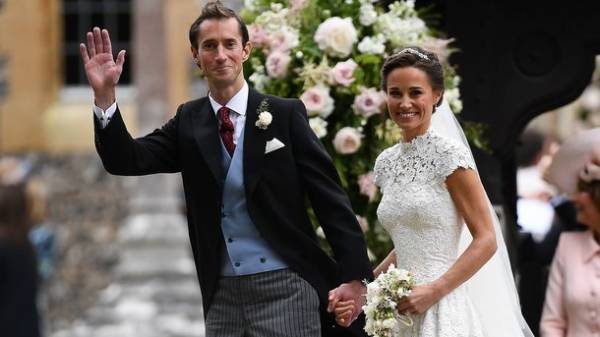 The younger sister of the Duchess of Cambridge Pippa Middleton spends honeymoon with her husband James Matthews in Sydney, reports the Daily Mail.
According to the newspaper, in Sydney is the second stage of our honeymoon. During one of my walks, the couple was photographed by the paparazzi. It is noted that the sister of Kate Middleton had a dress on Kate Spade.
It is argued that in Australia, the couple arrived on Tuesday evening, may 30. They allegedly stayed in a hotel where you can see the events of the famous festival of light Vivid.
Pippa Middleton channels the Riviera chic in Sydney leg of honeymoon https://t.co/X1q0Ldh9uD pic.twitter.com/p6gUlv2gdB
— Daily Mail Femail (@Femail) 31 may 2017
Comments
comments