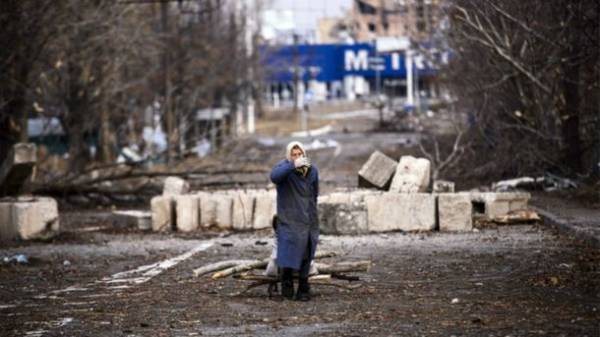 The President of Ukraine has already agreed on the wording of the bill on the reintegration of occupied territories of Donbass in the near future the document will submit to the Parliament. This was told "European truth" a source in the presidential Administration.
It is reported that, most likely, the bill will give the Parliament the President, although it is not known exactly. The document will be registered in the near future.
Also, the source in the PA said that after consultations with international partners, including the US, the bill was amended.
SEE ALSO
To recognize the occupied: the published text of the draft law on the reintegration of Donbass
He stressed that according to the document, Russia recognized as the aggressor, and the anti-terrorist operation (ATO) will be replaced by a new regime.
"We are introducing the term "Russian occupation authorities". We also note that Ukraine is not responsible for the actions of the occupation authorities and recognizes the void all the documents adopted by the occupation authorities", – said the source.
In addition, the bill will help Ukraine in the International court against Russia and the deployment of the UN peacekeeping mission in the Donbas.
"The basic principle of UN peacekeeping operations is impartiality. And we will be able to claim, for the lack of Russians in the peacekeeping mission, if they are found to be the aggressor," – said the source.
SEE ALSO
Ukraine is ready to recognize Russia as an aggressor country.
At the same time, the authors of the law insist that the new law will need to take in for one plenary week. This is due to the fact that October 18 is the deadline of action of the law on special order of local self-government in separate districts of Donbas.
"We hope that the MPs will make a public position," commented the source.
As was stated by the Deputy head of the presidential administration of Ukraine Konstantin Eliseev, the President of Ukraine Petro Poroshenko during his visit to the United States and Canada found support for Ukrainian initiatives in the deployment to the Donbass UN peacekeeping mission.
Comments
comments