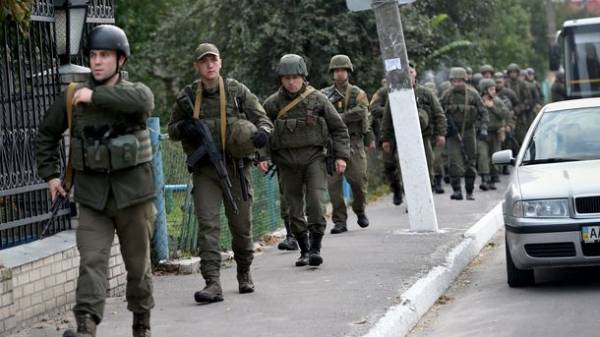 The military Prosecutor's office of the Prosecutor General of Ukraine one of the versions of the explosion at the ammunition depot in Kalynivka in Vinnytsia region considers laid the detonator. This was stated by Prosecutor General of Ukraine Yuriy Lutsenko on air of TV channel "inter", reports UNN.
"In Kalinovka we have no proof that was unmanned, but we have all the facts about the likely emphasize until this version, the founding of the detonator, which led to the explosions," – said Lutsenko.
SEE ALSO
Explosions in military warehouses near Vinnitsa: all the details of the emergency

We will remind, tonight in Kalinovka, the restoration of gas supply to subscribers. "As of 19 hours, 29 Sep restored gas supply 6 119 thousand subscribers in Kalynivka (2000), in the villages of Ivanov (1299), Hushchyntsi (672), Kamennogorsk (149) Kalinowski district; the villages of Pine (714), Nice (170), Road (360), Lavrivka (500), mole cricket (255) of the Vinnytsia region", – reported in gschs.
As reported, on 26 September at about 22:00 in military warehouses of the village Kalinovka of Vinnytsia region there was a fire. Out of the city was evacuated more than 30 thousand inhabitants. Affected about 2 thousand houses, 16 houses were damaged beyond repair.
As you know, the Arsenal was kept 188 thousand tons of ammunition (10 thousand conventional cars) in the area of 60 hectares. Among them rocket launchers "Smerch", "Uragan" and "Grad".
SEE ALSO
"Today" has collected a chronicle and list all the details, facts, and version of explosions in Kalinovka
Emergency qualified as sabotage. The consequence fulfils four versions of what happened.
The Deputy Minister on the issues of the temporarily occupied territories Yury Grymchak considers that the events with explosions in Kalinovka and other arsenals in Ukraine similar to sabotage.
That in a military warehouse there was a diversion says redsedatelj of the Verkhovna Rada of Ukraine Andriy paruby.
The Cabinet decided to allocate for liquidation of consequences of explosions near Vinnitsa UAH 100 million.
Comments
comments