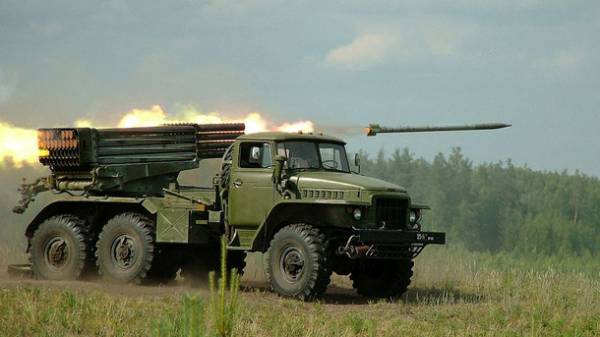 The establishment of a military grouping of the Russian Federation in Belarus is offensive. This was stated by chief of the General staff Viktor Muzhenko, reports "Liga.net".
"First and foremost, the establishment of military group on the territory of Belarus is offensive. And second, we do not exclude such variant, that under the guise of training exercises Zapad-2017 Belarus will be established forward bases weapons and military equipment, which will give Russia the ability to quickly create a new group", – said Muzhenko.
SEE ALSO
The General staff estimated the probability of a full-scale invasion of Russia to Ukraine
In addition, the chief of the Ukrainian General staff admits and the increase in the number of Russian troops near the border with Ukraine.
"The active phase of the exercises scheduled for the period from 14 to 20 September. Initially it was stated about the number of Russian groups is up to 3 thousand – now we see that we are talking about 5 thousands. And really, I think this group will be much more. On the principle of "ihtamnet," – said Muzhenko.
SEE ALSO
Response to Russian military exercises: US increasing military presence in Lithuania
He drew attention to the fact that the exercises "West-2017" is not limited to the territory of Belarus: "the planned exercises: creating appropriate groupings, the redeployment of military units on the territory of the Russian Federation in particular, and along the border with Ukraine."
"West-2017" joint doctrine of the Armed forces of Russia and Belarus, scheduled from 14 to 20 September this year. According to official data of the Russian Federation, the exercise will be attended by up to 13 thousand troops.
Earlier, NATO Secretary General Jens Stoltenberg said that the Alliance there are concerns that Russia could exceed the number of units stated in the exercise.
Comments
comments