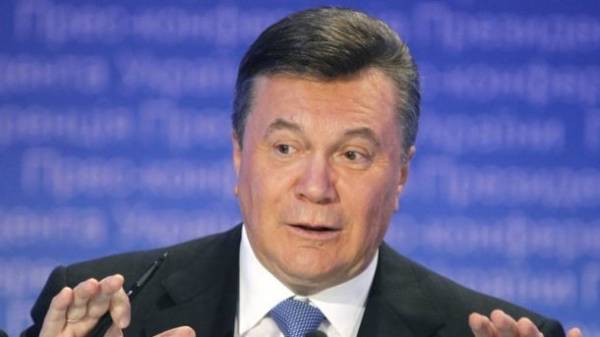 Need to seriously figure out how to use the confiscated funds of the family of ex-President of Ukraine Viktor Yanukovych. This was stated on air of TV channel "inter" the General Prosecutor of Ukraine Yury Lutsenko, reports UNN.
So, Lutsenko said he was satisfied that the Prosecutor's office, and added that he supports the decision of the Parliament about the direction of these funds.
"… And do not understand why, for example, local budgets for the construction of … was allocated 4 billion UAH, and at the moment zero came in. The state regional development Fund is allocated 2,5 billion UAH, UAH 1.5 million was given… from my point of view, we need to seriously and objectively examine this fact and to Parliament and GPU", – he stressed.
SEE ALSO
Yanukovych told about a rare meeting with Putin and his divorce

According to the public Prosecutor, "we see this as an action bordering on abuse of power, criminal do not allow to implement the decision of the Parliament on the construction of the required objects at the expense of funds seized from criminal gangs."
On the eve of the entered into force court decision on special confiscation of 200 million UAH "Yanukovych regime".
Funds in the amount of $ 1.4 billion of former President of Ukraine Viktor Yanukovych and his entourage were confiscated and returned to the State budget of Ukraine.
We will remind that on 21 February 2014 Viktor Yanukovych has left Kiev, and on the night of February 22, hastily fled from "mezhigorya".
As reported, on 22 February 2014, the Verkhovna Rada adopted the resolution "On the disengagement of President of Ukraine from performance of constitutional powers." For the corresponding document voted 328 of 334 people's deputies registered in a sessional hall. According to the decree appointed the extraordinary presidential elections on 25 may 2014.
Comments
comments