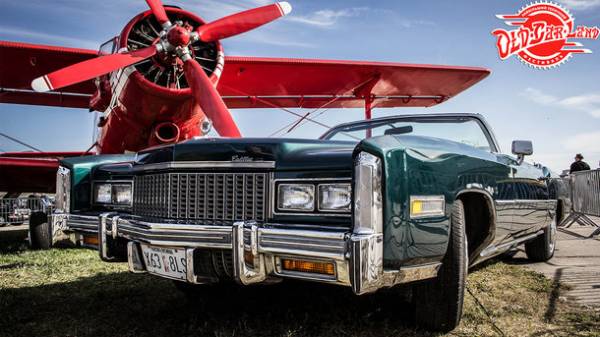 Tomorrow is a day off, and you still don't know where to go with their children? And suddenly interested, and suddenly the weather turned bad and suddenly miss? But still below budget. Then you should read our selection, perhaps you will find something like themselves and their children.
"Old car land 2017"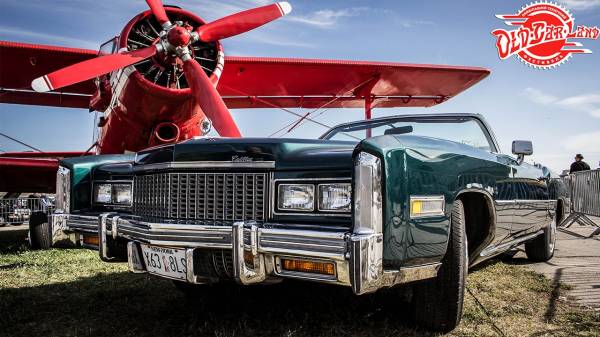 Photo source Reviewer
Lovers of vintage cars, motorcycles, bicycles, and generally retro-style – this festival. The exhibition should be very interesting, first, the exposition will be filled with exhibits from different parts of the world, from USA to Europe and exhibits from the former USSR. You will be able to see not only rare cars, but antique trucks, mopeds and motorcycles, bicycles, and military exhibit!
Also at the festival you can taste delicious dishes, enjoy something new at the site tuning. Children will be children.
In addition, the festival "Old Car Land" will be a gathering of bikers Harley Davidson Ukraine, the closing of the season retro scooter championship in car audio and much more. The festival is held in Ukraine for the seventh time. The opening was held on September 29 and will last until 1 October. The ticket is 80 UAH. Children will be delighted with this weekend.
"Family Fun Fest"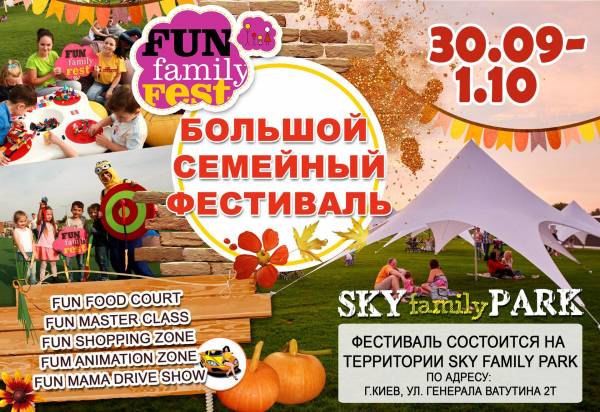 Photo source KidsVisitor.com
On Saturday, the opening of the great family festival. This place is for families with children. Here you can take a child and sports, and creativity, and homemade products, and performances.
Schedule for September 30:
1:30 – MK figurines from edible clay from the Studio "Naugaon"; 12:00-14:00 Cardboard theatre Printy Pram for children from 5 years;
12:15 -15:00 area sports games from "Champion Kids";
13:00-17:00 – animation by Studio children's parties Fireflies;
13:30 Fun card for mom from the Studio "Naugaon";
14:00 MamaDrive show;
14:30 Cooking workshops Penka Cafe;
16:00-18:00 Cardboard theatre Printy Pram for children 1-5 years;
17:00 the robot Show of the Transformers from the Agency "Sabbah";
18:00 fire show Ortus Show.
Autumn festival "finding Made in Ukraine"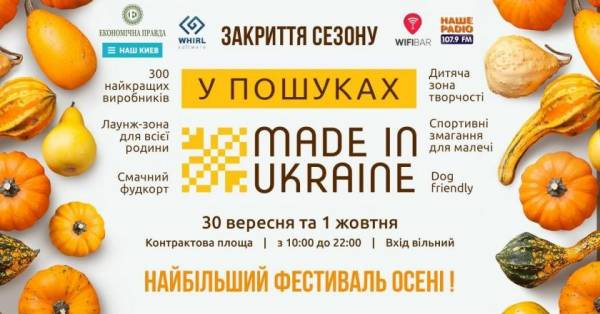 Photo source Anny Day
This fall event promises a positive, the drive, the interest and attention of your better halves and children. There are 300 Ukrainian producers will present all that is necessary for life, area businesses founded by members of ATU. In addition, farmers will enjoy their own products will be a children's area for entertainment, sports and arts, delicious food court, lounge area with hookahs, fun tracks from DJs and two live concert. Women are able to make shopping directly at the festival, as will stalls. Beginning at 10 a.m. admission is free. Only need good mood and a bit of Finance on the purchase.
"Krajina garbuza the" zoo "12 months"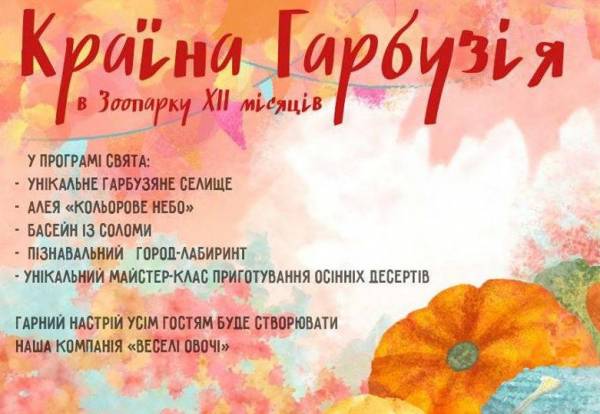 Photo source KidsVisitor.com
Pass all the action is in the zoo "12 months", which will temporarily turn into the village of pan the Pumpkin and its relatives. Children will be interesting to see the houses of pumpkins. Moreover, in these cabins you can sit on the furniture from hay, to choose a pumpkin for yourself, to play with relatives of the pumpkin. In addition, "Crane Garbus" there will be a pool of hay.
Interestingly, if we wanted to fill it with water, then we would need 180 000 liters of water. Your children will be interested in the alley "Flower heaven", cooking classes, aquariumi, dance battles and many others. The price of the complete ballets: 150 UAH, child (3-6* or up to 120 cm): 50 UAH, for children under 3 years: free of charge.
We will remind, in Kiev, the exhibition of violets.
SEE ALSO
Kiev fountains go on holiday
Comments
comments