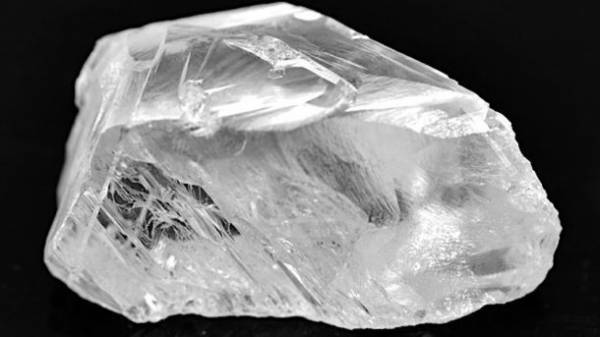 The canadian company Lucara Diamond Corp will have to cut your rough diamond the size of a tennis ball, to find a buyer, because the last attempt to sell the stone at Sotheby's auction has failed.
According to the head of Lucara, it is the second stone in the history of mankind weighing more than 1 carat, so it should not be processed.
"The stone in rough form contains innumerable potential… once you Polish it it in one decision, everything else will disappear," – said the representative of the company.
See also: auction in London exhibited the second largest diamond in the world
The stone was offered for auction for the very wealthy collectors, but bidding stopped at around $ 61 million.
One solution to this problem for the company from Vancouver may be cooperation with one or more companies to cut and sell stone in parts.
We will remind, recently in the Argyle mine in Western Australia found an extremely rare purple diamond, which cost at auction can exceed four million dollars.
Comments
comments