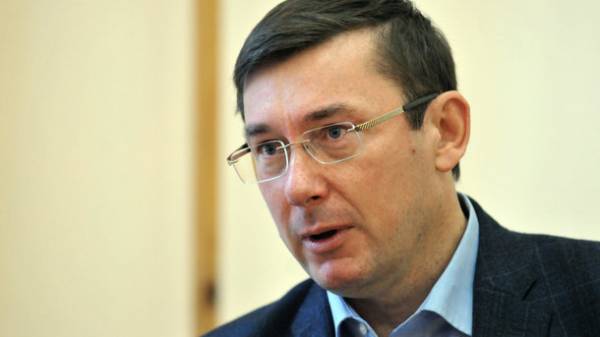 About a month ago a citizen of one of the superpowers tried to steal Ukrainian military secrets. This information led the Prosecutor General Yury Lutsenko to journalists on Friday, answering the question whether the attempts of foreign citizens to steal military secrets of Ukraine during the war, the TV channel "112 Ukraine".
"Yes. I can even say that one of our insulators is the citizen of a very large superpower, this is not Russia and not the United States, who is suspected of the SBU in an attempt to steal our military secrets," – said Lutsenko.
SEE ALSO
Spies of the DPRK has repeatedly tried to steal the secrets of the Ukrainian foreign Ministry
He said that it happened "a month ago".
Recall, CNN published a video that shows the arrest of two citizens of the DPRK by employees of Ukrainian special services in 2011 – that the citizens of North Korea tried to steal top-secret information about the missile.
August 14, The New York Times, citing the conclusions of the expert on missile International Institute for strategic studies, voiced the assumption that the DPRK could through the black market to Ukrainian engines for ballistic missiles.
As reported, President Petro Poroshenko instructed the foreign Ministry to raise the issue on the scandal with North Korea's missile, which hit Ukraine at a meeting of the UN Security Council, and to publish the results of the investigation on this incident.
Comments
comments