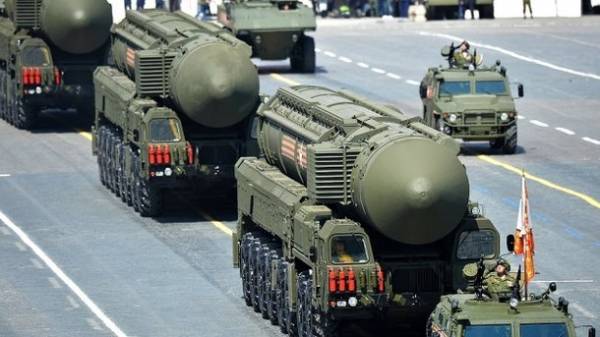 Russian nuclear missiles are now hardly capable, so that Americans would be able to suppress them easily. This opinion was expressed by Russian political scientist Stanislav Belkovsky, the "GORDON".
"I consulted some experts and they say that America can suppress these missiles, they just don't come out of the mines," – said Belkovsky.
According to him, the equipment at Russian nuclear weapons did not pass the annual updates and, therefore, obsolete.
"Being a systems programmer by training, I believe that these missiles can not be able-bodied against us, because any complex technological equipment should be updated once a year, and in Russia, nothing happens," added the analyst.
In late April, Russian President Vladimir Putin said that Russia intends to deploy the fleet in all strategically important areas of the oceans and to strengthen Maritime strategic nuclear forces.
In turn, us bloggers have created a colorful video that details and shows the existence of nuclear weapons on the planet.
Comments
comments