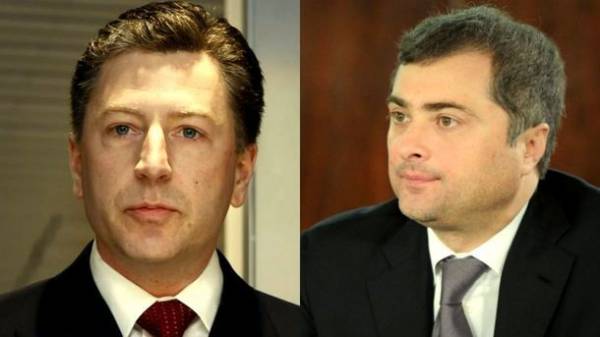 In early October, a meeting of US special envoy Kurt Volker and assistant to the President of the Russian Federation Vladislav Surkov. This was told in an interview to "Kommersant" former U.S. Ambassador to Russia John Tefft.
He noted that the parties intend to discuss the situation in the Donbass, in particular the Russian accommodation of UN peacekeepers.
We will remind that Russia supports the placement of the mission only on the line of delimitation, as well as for the protection of OSCE observers with no mandate on the Russian-Ukrainian border.
"This will be their second meeting. It is worth it to learn it. And I know that the UN security Council in new York have already begun this work", – said Tefft.
SEE ALSO
The negotiations "Norman Quartet" and the Volcker with Surkov on Monday as agreed
The former Ambassador also voiced the point of view of Washington, which suggests a more extended mandate for peacekeepers than Russia.
"We are convinced that the mandate of such a mission should be based on respect for Ukraine's sovereignty and to contribute to the aim of restoring its territorial integrity. The UN peacekeeping force should have a broad mandate that would allow them to operate in all conflict-affected areas, including the possibility of international control of the Ukrainian side of the border between Ukraine and Russia in order to avoid deepening or institutionalizing the dividing lines within Ukraine itself," – said the American diplomat.
Tefft stressed that the deployment of peacekeepers should contribute to the implementation of the Minsk agreements.
We will remind, on August 21, the first meeting with Surkov and Volcker in Minsk. The U.S. and Russia spoke on the settlement of the conflict in the Donbass.
In turn Walker after the meeting, said that Russian aggression is a challenge not only for Ukraine, it is a danger for all of Europe.
Comments
comments