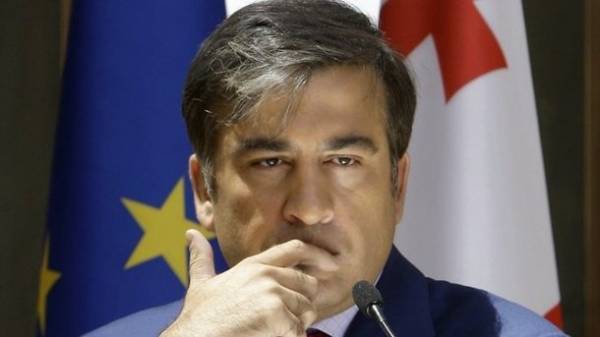 The ex-President of Georgia, former head of the Odessa regional state administration Mikhail Saakashvili, together with its accompanying Ukrainian politicians said he intends to go in Ukraine by train "intercity".
The change of the place where he was going to cross the border of Ukraine, Saakashvili explained that at the point "Krakovets" possible provocations.
Together with Saakashvili ride several Ukrainian politicians, in particular, the head of "Batkivshchyna", ex-Prime Minister Yulia Tymoshenko and former head of the SBU Valentin Nalyvaychenko.
SEE ALSO
The border guards told what to do with Saakashvili on the border
As you know, trains "intercity" perform flights Kiev-Przemysl and the Przemysl-Kyiv. Documents checked during the movement of the train across the border.
Recall that in late July, Mikheil Saakashvili was deprived of Ukrainian citizenship because of the provision of false information in the application for citizenship.
SEE ALSO
The Saakashvili's attempt to enter Ukraine: border guards explained why restricted access to the "Krakovets"
The former head of the Odessa regional state administration denies any wrongdoing and vowed to appeal the decision on deprivation of his Ukrainian passport.
At the beginning of September, Ukraine received from Georgia's request for the arrest and extradition of Saakashvili. In Georgia ex-President faces up to 11 years in prison on the four felony cases. He is suspected of involvement in the killing, raiding and misappropriating public funds. In turn, the Georgian ex-President says the criminal case was fabricated with the purpose of political persecution.
Comments
comments