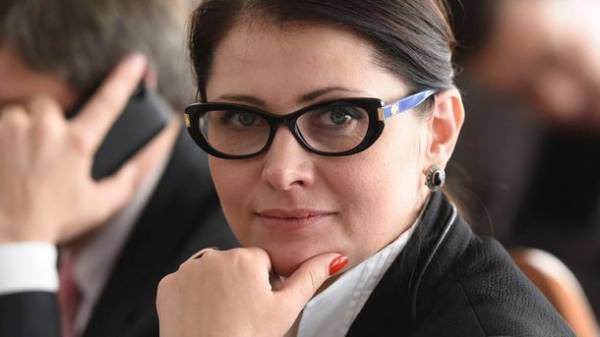 The campaign to discredit Ukraine in the global arms market will continue. About this Facebook said the people's Deputy from BPP , head of the permanent delegation of the Verkhovna Rada in the parliamentary Assembly of NATO, Irina Friz.
"Open and accessible data SIPRI (Stockholm international Institute for peace studies – Ed.) you can make sure that South Sudan has supplied weapons by the Russian Federation. In particular, delivery included 9 military transport helicopters Mi-8МТта Mi-17 in 2007. In 2011 and 9 units of Mi-17V-5 and Mi-172 version of the VIP transport for the government. In 2014 – 2016 were supplied 6 units of combat helicopters (used), Mi-24P and Mi-35-P. I Wonder what the helicopters were among the weapons that were included in a recent report, in which Ukraine was accused of illegal arms supplies to South Sudan," he wrote.
According to Irene Frieze, this is not the first accusation in the arms trade, which is reported in the Ukraine.
"Fact-checking indicates that from 2012 ODA (Declaration of independence of South Sudan) weapons in this country was officially placed South Africa, China, Russia, USA and Canada. However, only Russia sent the first batch of helicopters in 2007, before the official Declaration of independence and membership of South Sudan in the UN (that is, in the period when it was the separatist territory of Sudan, which was in a state of military conflict with the self-proclaimed leadership)," said Irina Friz.
SEE ALSO
What weapons allocated to Ukraine from Canada: klympush-Tsintsadze explained
According to the MP, these facts should have been known to Amnesty International. "But with all the media report it broke up "the illegal supply of Ukrainian weapons" in South Sudan. Coincidence? I don't think!", – said Frieze.
The MP predicts that the campaign to discredit Ukraine on the arms market will continue. "The key task is to push her out of the arms market, to be accused of indirect involvement in the fomenting of the migration crisis, and the main thing – to disrupt the provision of lethal weapons for defense purposes, the United States," said Frieze.
Earlier human rights organization Amnesty International said that Ukraine is involved in the illegal supply of ammunition to South Sudan. As proof refer to the contract, which three years ago signed the state enterprise "Ukrinmash". From Ukraine took away the weapon of the British firm, it went in the United Arab Emirates. And the final destination was allegedly the southern Sudan. Human rights activists insist that the official Kiev has violated the agreement on arms trade.
Comments
comments