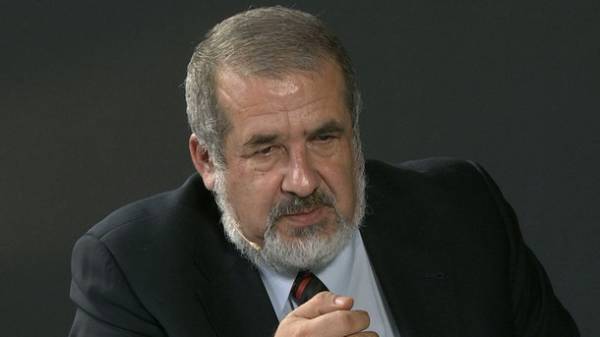 The Mejlis of the Crimean Tatar people intends in the near future to require the termination of activity of Russian organizations on the territory of Ukraine, said its Chairman, MP Refat Chubarov (fraction "Block of Petro Poroshenko").
"Next week I will put before my colleagues the question – what have we here, in Ukraine, makes the "Rossotrudnichestvo" (Russian centre of science and culture. – Ed.) and affiliated with it organization? Why we are a Russian organization, why can't we just close them by law or other decisions? This, incidentally, is a matter for the Ministry of foreign Affairs," – said Chubarov at a press conference on Wednesday in Kiev.
He announced that the Majlis will announce its new initiatives and to ask the government to support them.
SEE ALSO
Chubarov said, in what court will be challenged the decision of the Russian Federation banning of the Mejlis
"If we do not find (support for the government – Ed.) we will ask it from politicians. "Rossotrudnichestvo" in Ukraine, Russia should be closed. Is it someone not understand? Any Russian government agencies that operate on the Ukrainian territory, are not entitled to it. It is not clear?", – said Chubarov.
Recall, 26 April 2016 under the control of the Russian Federation the so-called "Supreme court of the Crimea" has recognized the Crimean Tatar Mejlis an extremist organization and banned its activities in Russia.
The lawsuit was filed by the so-called "Crimean Prosecutor" Natalia Poklonskaya in February 2016. In her opinion, the organization of the Crimean Tatars is configured for anti-Russian activities.
The Ministry of justice have also included the Mejlis of the Crimean Tatars in the list of organizations whose activities are suspended in connection with the exercise of extremist activity.
The Committee of Ministers of the Council of Europe has demanded from the Russian Federation to lift the ban of the Mejlis of the Crimean Tatar people and to allow its leaders to visit the occupied Crimea.
Comments
comments