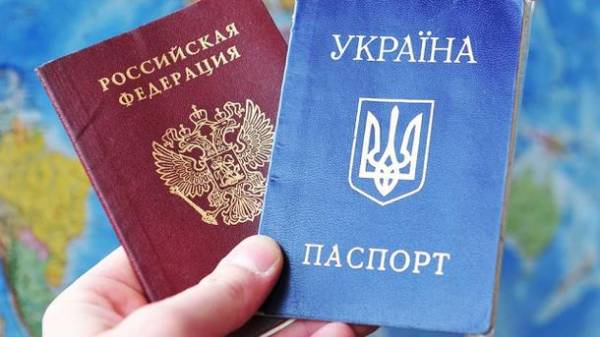 More than 100 thousand Ukrainians in 2016, has been granted Russian citizenship. It is reported by the Russian propaganda publication of RT with reference to the press service of the interior Ministry.
"In 2016 100 696 Ukrainians have become owners of passports with double-headed eagle on the cover. It's 49% more than in 2015 (67 400)", – writes the edition.
We will remind, Russia has made the decision not to give privileges to holders of "passports" so-called "DNR" and "LNR", and now entry to the Russian land will be on equal terms with the citizens with a Ukrainian passport.
According to the Russian migration legislation, the Ukrainians are allowed to enter Russia for 90 days then must leave Russia. The same fate now awaits the holders of "passports" of the militants.
The decree of President Vladimir Putin referred to the inhabitants of certain regions of Donetsk and Lugansk regions of Ukraine, and, therefore, they should be subject to the same rules as for Ukrainians.
Comments
comments