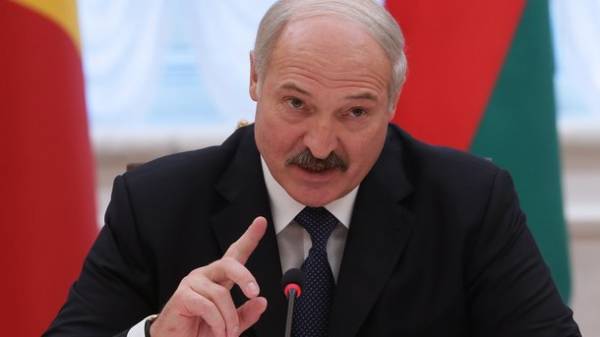 President of Belarus Alexander Lukashenko has stood up for domestic products, which Russia introduced restrictions on import to Russia, criticizing the attitude of the Russian authorities, reports "RIA Novosti".
He says that the Belarusian enterprises produce products, control over which is tougher than in the EU.
"When we reproach today that we have food not the same, this is too much. Belarus is the only Republic that has kept the Standards, we tightened them up. They are tougher than in the EU. Today we have businesses, farms will not be poor products, it is immediately checked and discarded. When you hear my sharp response (on the claims of Rosselkhoznadzor for Belarusian products – ed.), it's not because Lukashenko too emotional. It is not emotions, but the fact that it (the modernization of agriculture. – Ed.) us the cost is too expensive," – said Lukashenko during a meeting with Governor of Rostov region of Russia Vasily Golubev.
The Belarusian leader has put the question bluntly – products are not needed in the Russian market, it is ready to redirect it to other, for example in China, South America or Africa. He urged Russia "not to put the step," if you cooperate within the framework of the single market.
At the same time, Lukashenka noted that Russia is interested in Belarusian products.
"Then do not bother to trade. And if we compete, then we have to honestly, sincerely compete – we have a free market," stressed the Belarusian leader.
In February of this year it was reported that Russia has banned the supply of beef from Belarus. The Russians suspected that the meat is actually produced in the Western countries and the Ukraine.
Comments
comments