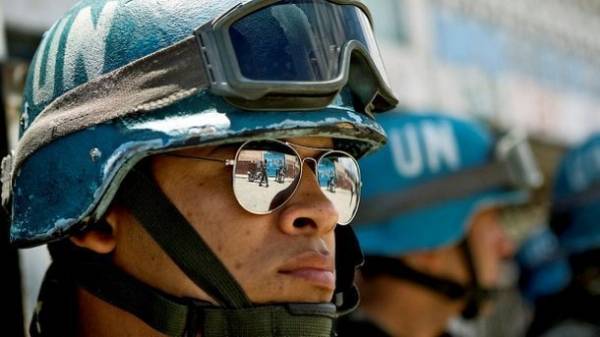 China supports all the options that contribute to political settlement of the situation in Ukraine. To say that Beijing supports Russia's proposal for a peacekeeping mission, is wrong.
This was stated by extraordinary and Plenipotentiary Ambassador of China in Ukraine, Du Wei, said "UKRINFORM".
"We support all variants that contribute to political settlement of the Ukrainian crisis. It's such a principled position. There is no question who specifically support", – said the Ambassador.
The Chinese diplomat pointed to the fact that today in mass media there was information that China had supported Russia's position on peacekeepers in Ukraine.
According to him, this information is a result of an improper understanding of the Chinese position.
"Today in the news there was such information. It is generally unjustified. This is wrong and wrong understanding of our position. I can say that it's even socially incorrect understanding of the official Chinese position," said Du Wei.
The Chinese Ambassador pointed out that while this issue only are consultations at the expert level. "Therefore, there is no position: to support or not support", – he added.
Note that the position of Russia and Ukraine at odds in the deployment of peacekeepers. So Kiev wants their imposition on all uncontrolled territory of Donbass, include the Russian-Ukrainian border. Moscow, in turn, is configured only to enter them on the line of contact and for the protection of OSCE observers.
As stated at the UN General Assembly the President of Ukraine Petro Poroshenko, Russia's position on the placement of peacekeepers only on the line of contact and for the protection of the OSCE said about the intention to freeze the conflict in Donbas.
The President also appealed to the UN with a request to enter the mission in the Donbass as soon as possible. In addition, he urged the Secretary-General to send to the Donbass assessment mission of the situation.
Comments
comments