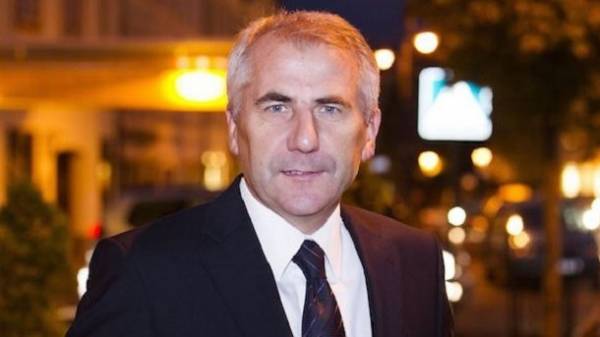 Western sanctions had helped Ukraine to stop Russian aggression and to prevent development in the country the project of the Kremlin, MT .N. "Novorossiya". This was stated in an interview "Kommersant" head of the EU delegation in Moscow Vygaudas Usackas
According to him, the sanctions were not an end in itself, and at first there were discussions what to do with Russia.
"Sanctions are not an end in itself. We — the EU — was the choice of how to respond to illegal actions of Russia against our neighbor. There were different voices in favor of the fact to provide military assistance to Ukraine, and in favour of doing nothing. It was decided to respond diplomatically. After all, the purpose of sanctions is to influence the country's actions. And in this sense I am convinced that sanctions have played a preventive role. Remember: three years ago we heard not only from the lips of "independent" experts, but also from major political figures, the word "Novorossiya". This project was supposed to cover almost major part of the territory of Ukraine. But today we don't hear about that, and I think that's including the result of Western sanctions", – said Usackas.
SEE ALSO
Ukraine has imposed sanctions against companies from Russia
He also stressed that the peacekeeping mission would be an important step for the implementation of the Minsk agreements.
"Despite the fact that the agreements reached in Minsk agreements are quite fragile, they have become a common platform for conflict resolution. Unfortunately, these agreements are not fully implemented. I think that the proposals that came now from President Putin and which were previously expressed by the President Poroshenko about the necessity of the introduction in the Donbass peacekeeping forces, should be developed in accordance with the Minsk agreements. It would be an important step for the normalization of our relations, because the existing status quo does not correspond to Russia's interests, nor the interests of Ukraine or of the EU's interests nor the interests of people who live in Donbass," – said the diplomat.
Recall that on 14 September the Council of the EU on Thursday extended sanctions against 149 individuals and 38 legal entities involved, the violation of the territorial integrity and sovereignty of Ukraine. restrictive measures were introduced for the first time in March 2014. In addition to them in connection with the Ukrainian situation, there are also economic sanctions that affect individual sectors of the Russian economy and the restrictive measures introduced in response to the illegal annexation of Crimea and Sevastopol and operating on their territories.
Comments
comments