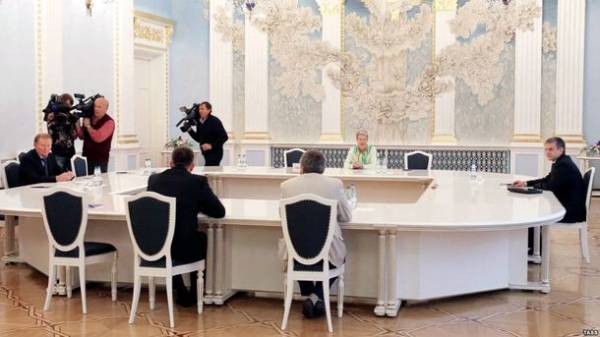 Held an unscheduled video conference of the Trilateral contact group (TAG) with representatives of the OSCE SMM, the Joint center for control and coordination of questions of ceasefire (JCCC) and representatives of ORDO, – the press Secretary of the Ukrainian representative in the TAG, the second President of Ukraine Leonid Kuchma Daria olifer.
"The Donetsk filtering station damaged, thousands of people were left without water. The consequences of violation of the ceasefire. To ensure that the repair work of the Trilateral contact group called ORDO to ensure conditions of peace," wrote olifer on his Facebook page.
It is noted that TKG has also called on militants to carry out an investigation of several incidents of firing on unarmed patrol and capture of the drone of the OSCE SMM.
"The trilateral contact group reaffirmed the commitments made during the meeting of February 15, 2017, in Minsk," – said olifer.
Comments
comments