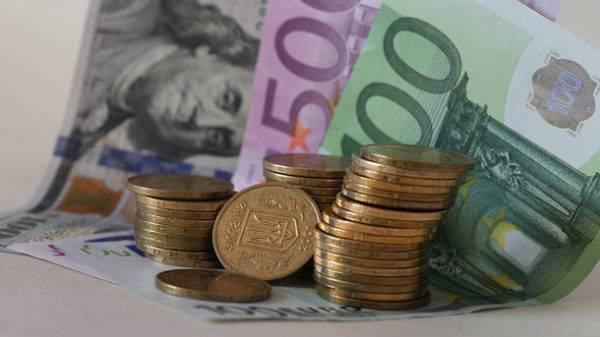 Tuesday, September 26, the accounts of the Treasury of Ukraine transferred funds in the amount of 1.32 billion U.S. dollars, obtained in the result of the successful placement of Ukrainian Eurobonds on the international market. About it reports a press-service of the Ministry of Finance of Ukraine.
However, as reported in the Ministry, on the same day the operation was completed on repurchase of bonds of external state loans of Ukraine, maturing in 2019 and 2020 for a total amount of 1.68 billion U.S. dollars.
This transaction was undertaken to reduce the peak load on the state budget for repayment of debt in 2019-2020.
Proceeds from the new issue of Eurobonds credited to the accounts of the Treasury, will be used to Finance the General Fund budget, said the Finance Ministry.
SEE ALSO
The work of the IMF is more important for Ukraine than for Eurobonds Fitch
We will remind, Ukraine released his debut after the restructuring of the 2015 Eurobonds, placing $ 3 billion 15-year securities at a rate of 7,375% per annum, which will be amortized in four equal tranches in 2031-32. the main buyers of the new 15-year Eurobonds of Ukraine at $ 3 billion. were investors from the USA (46%) and the UK (36%).
SEE ALSO
The EBRD called the risks of successful placement of Ukrainian Eurobonds
Part of the funds received from the placement will be used for the redemption of the nominal value of Eurobonds 2019 (with a coupon rate of 7.75% per annum) in the amount of $ 1.2 billion (from $ 1.8 billion in circulation) and Eurobond 2020 (also with a rate of 7.75%) of $ 0.4 billion. (of 1.8 billion).
SEE ALSO
Danyluk explained why Ukraine issued Eurobonds for 15 years
The securities will be redeemed at a price of 106% of par (2019) and 106,75% (2020).
Comments
comments