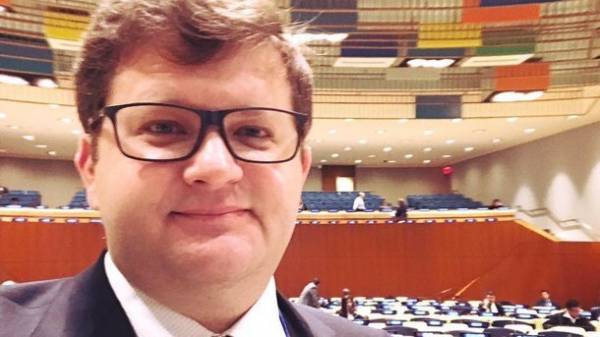 Kiev is indignant with the statement of the foreign Ministry of Hungary in connection with the signing by President Petro Poroshenko law "On education" that allegedly Budapest was going to block the European integration aspirations of Ukraine. This was stated by the head of the Ukrainian delegation to PACE, MP from the faction "Block of Petro Poroshenko" Vladimir Aryev, reports Interfax-Ukraine.
According to him, Ukraine is ready to meet Hungary's responses.
"We as neighbors interacted with them. If they don't want to interact in a neighborly way, for example, the Council of Europe, the number of Ukrainian delegates to three times the amount of Hungarian, and we can influence the final decision in Hungary as well. If they resort to blackmail, not to quiet negotiations, is not a reliable partnership. What makes Hungary is blackmail, because in this case we act as mirror relative to Hungary, if they do this to us", – Aryev told.
SEE ALSO
The scandal with the education act: the Kremlin has reacted to the signing of the document
He also pointed to problematic aspects in Hungary. As he stressed, the growth of nationalist sentiment in Hungary has long been concerned about the EU, which has also the image of this country in the European Union.
Also Aryev said that now the law is under consideration of the Venice Commission, therefore, before presenting its analysis, it makes no sense to engage in political debate.
As it is today was stated by the Minister of foreign Affairs of Hungary Peter Siyatro, Budapest outraged by the signing by the President of Ukraine Petro Poroshenko law "On education" and now will be hard to oppose the European integration of Ukraine. He guaranteed that "it will hurt the future of Ukraine".
Recall that on 5 September, Parliament adopted a reform of education, which is based on the law "On education". September 25, Petro Poroshenko signed the law.
Earlier dissatisfaction with the educational law also expressed Romania, Moldova, Hungary, Russia.
In turn, the Minister of education and science, Liliya Hrynevych said that Ukraine is ready to send to the Council of Europe for examination the language article of the education lawto confirm the absence of violations of international obligations.
Comments
comments