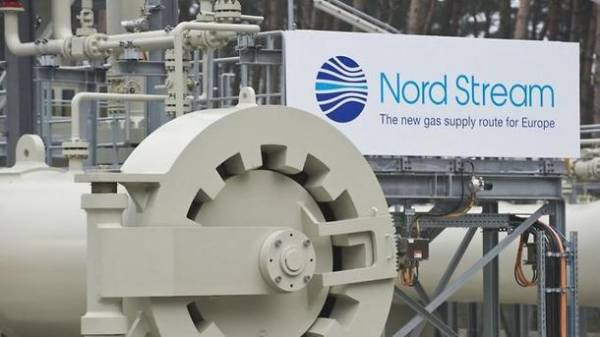 Lithuania and Denmark will coordinate the position of the Russian gas pipeline project "Nord stream – 2" (Nord Stream 2). About this stated the head of Lithuanian diplomacy Linas Linkevičius at a joint press conference in Vilnius with the Danish Minister Anders Samuelsen.
According to him, the country intends to influence the decision-makers of the European institutions.
"We will adjust our arguments to really have an impact, because the position clear, the political setting made more than once," said Linkevičius.
Lithuania and Denmark believe that the gas pipeline project, which is a Russian concern Gazprom and some European companies will increase Europe's dependence on Russian gas and will inflict damage to Ukraine as the gas transit country.
It is planned that 2 of the Nord Stream will run under the Baltic sea, before falling to Germany crosses the territorial waters of Denmark. The Danish government claims that it has received such a request and evaluates it, but at the same time prepares draft laws that would block the pipeline for reasons of domestic policy and external security.
But, as stressed Samuelsen, Denmark unilaterally not going to boycott the whole project and try to influence the European Commission.
"We do not consider it fair that such a small country as Denmark, will solve such a big issue like this. Therefore, we try to convince the EU," said Samuelsen.
Responsible for climate policy and energy member of the European Commission Miguel arias Cañete, has said that "Nord stream – 2" is not consistent with the objectives of EU energy policy.
Now the Commission seeks to mandate the EU to negotiate with Russia on Nord Stream 2. The proponents of this project claim that it will reduce the price of gas in Europe.
We will remind, the project of Nord Stream – 2 cost nearly 10 billion euros,"Gazprom" and its partners intend to start in April 2018. It is anticipated that construction will be completed by the end of 2019.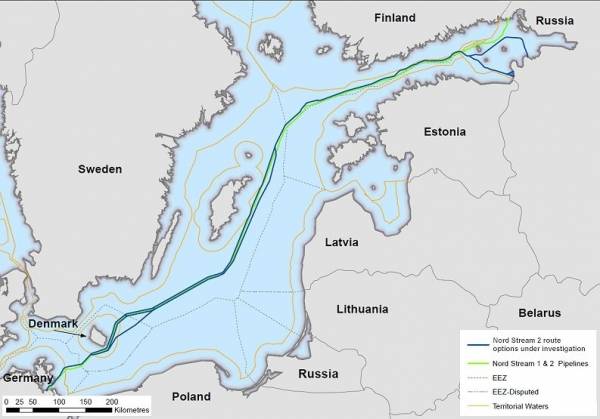 Map: Delfi.lt
Ukraine opposes this construction, calling it politically motivated. Instead, Kyiv has proposed that the EU create a consortium with the involvement of European companies for more efficient management of the existing transportation route through Ukraine.
Comments
comments