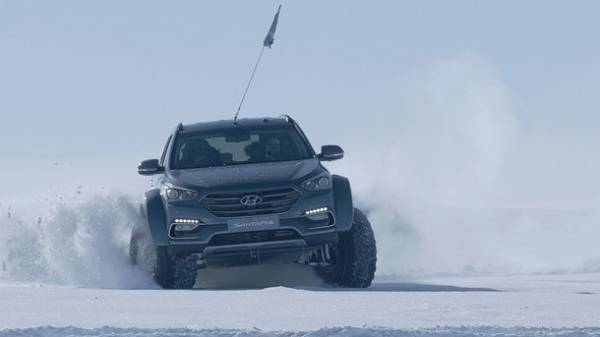 SUV Hyundai Santa Fe was the first car that crossed Antarctica. The car drove from Union station to camp to McMurdo and back for 30 days, – the "Motor".
Travel used Santa Fe with minimal modifications prepared by the company Arctic Trucks. Behind the wheel of the car was Patrick Bregaglia, grandson of the legendary polar Explorer sir Ernest Shackleton. During the trip, the outside temperature dropped to -28 degrees Celsius.
The SUV was equipped with a 2.2-litre diesel engine, with the unit itself, control system, transmission, front differential and drive shafts were not modified and remained regular. To increase the patency of the car got a low pressure tire.
About the trip, organized in honor of the centenary TRANS-Antarctic Shackleton's endurance expedition of 1914-1917, was filmed.
Comments
comments