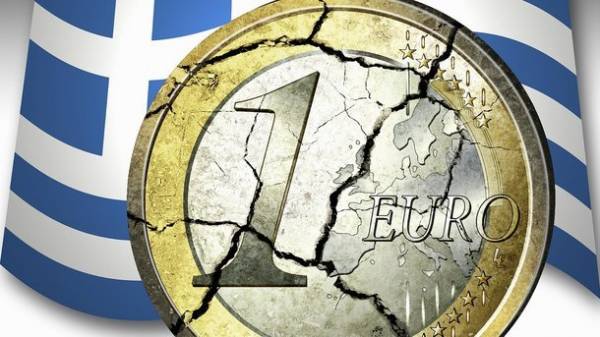 The international monetary Fund approved loans to Greece of 1.6 billion euros. This is stated in the press release of the Fund.
Details of the decision are not reported.
See also: Investors are willing to forget the problems of Greece – mass media
In June, the head of the IMF Christine Lagarde recommended that the Board of Directors of the Fund to approve a new program of financial assistance to Greece.
On 16 June the Council of Finance Ministers of the Eurozone countries (Eurogroup) agreed on the possibility to give Greece a new loan tranche under the program of financial aid 8.5 billion euros. The Eurogroup also agreed on the possibility of increasing the maturities of Greece's loans from the European financial stability Fund (EFSF).
See also: the EU has refused to write off the debts of Greece
Greece and the European Union in the summer of 2015 have agreed on the program of an exit from debt crisis. Athens will receive $ 86 billion euros over three years. In exchange, the country should be put on economy mode, which provides, inter alia, reform the tax and pension systems.
Comments
comments