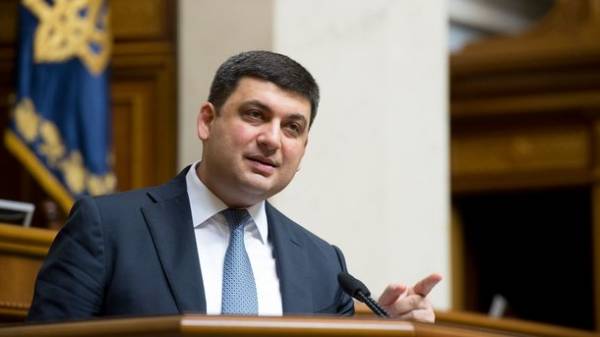 Prime Minister Vladimir Groisman believes that the path to success Ukraine is through the high quality of the young Ukrainians of knowledge and availability of education for them. The Premier said in Kiev during celebrations on the occasion of the knowledge Day.
"I want to congratulate all of you on the day of September 1st, which we meet with a special feeling. Perhaps the children are not really in the mood to study, but it's an exciting moment, which begins an interesting journey for each of us," – said Groisman.
The Prime Minister expressed the hope that every little Ukrainian in the future will find their place in life and will reveal your personality.
SEE ALSO
As schools in the USA are different from Ukrainian: history from personal experience
"Today we have wonderful children, wonderful teachers, we have an opportunity today to make our country successful through high quality knowledge through access to education, through which each child revealed his identity and was able to find his place in a difficult, but successful life," – said the head of government.
Groysman reminded that in 2018, the country's leadership intends to increase teachers ' salaries by 25%.
Recall, 30 August Groysman announced the agenda for the Parliament which the Cabinet will present jointly with the coalition and the President – the Prime Minister said that the agenda includes five priority bills of the fall, including the package on education reform.
"The solutions we offer are completely ready to accept – and in the first and second reading by the Ukrainian Parliament", – said Groisman.
Comments
comments