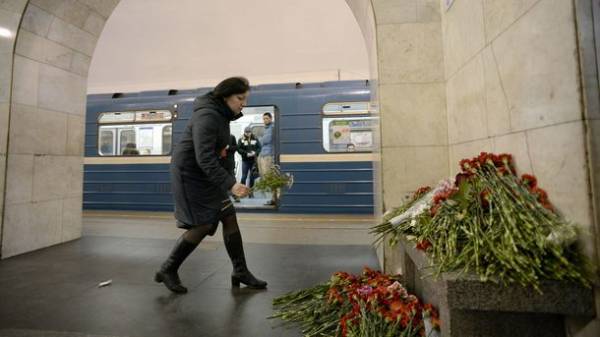 In the framework of the criminal case about the explosion in the subway of St. Petersburg detained eight suspects, said on Thursday "Interfax" TFR spokesman Svetlana Petrenko.
"The results of the complex of investigative actions and operational-search actions, jointly with the Russian FSB and the Russian interior Ministry today, April 6, detained 6 persons in Saint-Petersburg and 2 in Moscow, involved in the terrorist attack," she said.
"Detained Seyfulla Khakimov, Ibragimjon Ermatov, Dilmurod Muidinov, Bahram Ergashev, Azamjon Makhmudov, Mahmadyusuf Mirsalimov, Shohista Karimov and Sodik Ortikov" she said.
In her words, "in the places of residence of the named persons seized an explosive device, identical discovered on the station "Ploschad Vosstaniya", Saint-Petersburg metro, firearms and ammunition".
"In the near future to go to court with the petition for election of a suspect measure of restraint. The investigation is ongoing," she said.
Comments
comments