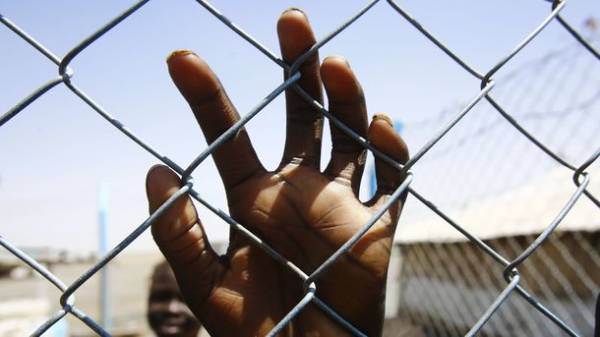 The United Nations issued a statement saying that the world is now on the cusp of the most ambitious humanitarian crisis since 1945. According to the UN, more than 20 million people in four countries – Yemen, South Sudan, Somalia and Nigeria – are threatened by famine, BBC reports.
According to the Deputy UN Secretary-General for humanitarian Affairs Stephen O'brien, if not to accept urgent measures, the difficult humanitarian situation in these countries will become catastrophic.
"Without collective and coordinated efforts on a global scale, people (in these countries) will simply die from starvation," said Stephen O'brien.
According to him, to avoid disaster, by July need to deliver to these countries humanitarian assistance in the amount of $ 4.4 billion.
"Since the beginning of this year we faced the largest since the founding of the UN, the humanitarian crisis," – said the representative of the organization.
Recall that the humanitarian situation in Somalia, Yemen and South Sudan over recent years has deteriorated considerably due to the ongoing armed conflict. The deterioration of the situation in Nigeria is due to the activity of radical Islamists and clashes on religious grounds.
In January, Stephen O'brien said that the ongoing military conflict in Yemen threatens to cause the largest-scale famine. Speaking at a meeting of the Security Council, he stressed that about 10 million people in Yemen (including more than two million children) face shortages of food, many of them are on the verge of starvation.
In late February the UN for the first time in the last six years, announced a situation of mass starvation. It was then in a difficult situation in several parts of southern Sudan.
According to the world food programme of the United Nations, almost 100 thousand inhabitants of this country may die in the near future if the country starts to receive humanitarian assistance in sufficient quantities.
Comments
comments