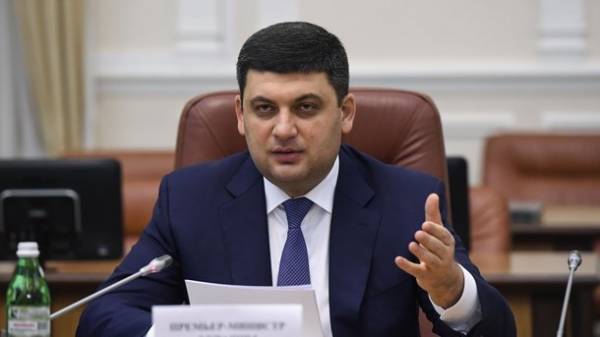 Included in the draft state budget for 2018, the dollar is a technical figure, and in fact is unlikely to happen this fall of the national currency. This was stated by Prime Minister of Ukraine Volodymyr Groysman in an interview to "UKRINFORM".
"This is a purely technical figure, these calculations gave us the national Bank of Ukraine. But I do not see objective grounds for the end of next year the dollar increased," – said Groisman.
At the same time, according to him, the exchange rate depends on the pace of reforms and economic growth. Groisman noted that if the Parliament will adopt "a dozen and a half of the necessary laws", this will speed up the development of the economy and to ensure stability.
"So, to say that the dollar is 30 hryvnia, now there is no reason," – said Groisman.
Recall that in the explanatory note to the draft budget for 2018 indicates that the calculations are performed using the forecast of the hryvnia to the end of 2018 to 30.1 UAH/USD. Earlier in the Budget resolution indicated the average annual rate of 29.3 UAH/USD.
Earlier in the National Bank of Ukraine also explained that included in budget calculations course is not a forecast. This is also the position and the Ministry of Finance, where he stressed that the course is only one factor in the calculation.
As you know, now the dollar exchange rate in Ukraine is growing due to seasonal factors. However, the official cost of "green" does not exceed the 26.4 UAH.
Comments
comments