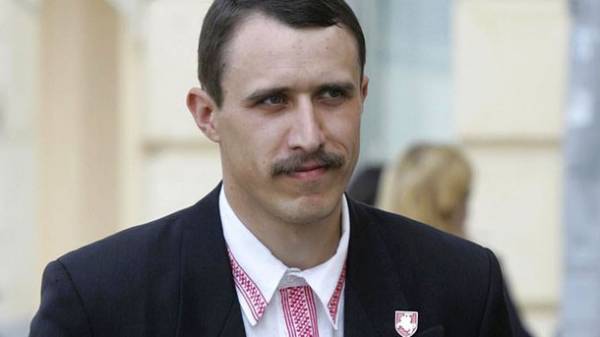 In Minsk, opposition politician Pavel Seviarynets was arrested after an unauthorized protest on the Day of international solidarity of the workers, reports UNN citing BBC.
"Pavel Sevyarynets, a member of the organizing Committee of the Belarusian Christian democratic party, may 1, together with his associates led the procession in the city centre. After the completion of the action, he did not return home, his whereabouts for several hours did not know the family and colleagues", — is spoken in the message.
Subsequently, the politician's wife Olga Sevyarynets said that he found her husband in prison.
It is worth noting that social networks and a number of Belarusian non-state media also reported the arrest of opposition activist Maksim Viniarski, who lit during the procession fire.
Comments
comments