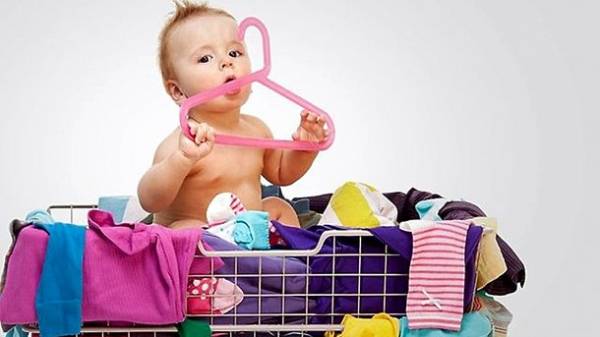 In the latest round of crisis Ukrainians increasingly use the opportunities of sale and purchase of old clothes, shoes and toys in social networks. The benefit for the purpose of special groups of the flea market. These parties, usually closed from prying eyes, but there is easy: you need to pass the approval of the administrator, and not to violate rules of conduct in the group. Flea markets can be divided according to Nichelatti (shoes, baby clothes, linen) or according to the regional principle (Lutsk, Rivne, Ternopil, Kharkiv). "Ukraine actively goes online. Therefore, sales through social networks can be a good option of earning for the family and even to grow into a full fledged business. And all because at the start of the Internet sales do not require large Finestrat, but if you choose the right assortment to be able to communicate with customers, the trade volumes will continue to grow," — said the head of the franchise Association Andrey Krivonos. So "Today" has studied the prospects of running a small online store selling beushnye things in Kiev.
The business plan shop b/the goods
1. Project description
Opened in Kiev online marketplace/used clothes Exclusive. We in social networks to offer men's, women's, children's clothing and accessories. Orientirueshsya on the seasonal needs of people, offer high-quality, pure goods at affordable prices. The range will also be used and new branded products — the so-called spans. It estimates that if every day one person will buy goods in the average check is 300 UAH, our project will pay for itself in seven months.
2. Start-up capital
To start, you need equipment: laptop, modem, router, mobile phone, camera (you can use a camera or smartphone, but with a good resolution camera), a scanner and a printer. Lay 20 thousand UAH. To create the website will not initially going to work in social networks. To do this in a "Facebook" organized by the group under the online store and will place the goods in the hyped-up "flea markets". First sell your used items and belongings of relatives and friends. Will continue to buy secondhand goods. On the formation of the range lay 5 thousand UAH.
TOTAL: 25 thousand UAH.
3. Marketing, advertising
Will try to use the free promotion of the online store, but will lay 500 UAH for the purchase of the right to place in the "flea markets" commercial posts, as some groups have such requirements. Will compete in price with the popular second-areas, working in social networks. Loyal customers will offer a small discount, even 10 UAH to the clients interested in our range. Satisfied customers ask them to leave feedback.
TOTAL: 500 UAH per month.
4. Current expenses
Time, the project will work online, no need to rent shop premises — will work from home. In the end, we'll save on the rent. But lay in current expenditures pay for the Internet, mobsvyazi, repair of equipment (up to 500 UAH). And salaried employees at the start don't need: the project provides employment to the seller, (2000 UAH per month). Another 500 UAH lay on travel for the procurement of goods and delivery from warehouse to home. In addition, UAH 2000 per month to provide for the maintenance of the current product line.
TOTAL: 5000 UAH per month.
5. The payback of the project
As experts explain, the average mark-up in online Sedona is 50-100%. That is, if the purchase of 1 kg ' will pull 70 UAH, decent jeans (weighing 500-700 grams) can sell for 150 UAH. Suppose if every day we will have to buy the product on the average check of 300 UAH, per month, earn 9000 UAH. Minusuem current (5000 UAH) and marketing (500 UAH) the cost (just RS 5500), receive income in the form of 3500 UAH. It turns out that, given the initial investment in 25 thousand UAH, our project will pay for itself in 7 months.
Before opening: exploring risks
Eventually it will be possible to get away from the size of a trade only second-hand things and do new things that are in demand in the Ukrainian market. Moreover, the online things in social networks is universal for any entrepreneur: it can work not only a housewife, student or a young mother, but also by large manufacturers or wholesalers. "The prospects of online trade is infinite, because you can trade the highly specialized things — old paintings, Soviet furniture, handmade dolls and things made of hemp. And you can go into a profile — to sell parallel curtains from China, children's clothing from Vietnam, men shoes from Turkey, women's accessories from Belarus. In this case, the choice of product range depends on the creative thinking entrepreneur and online platforms, selected for promotion and search for buyers", — says Andrey Krivonos.
MANAGEMENT. Carefully read all parts of the market. "Make sure to track new products in a niche where you want to build a business. Learn what deals competitors are in a great demand among the buyers: they can offer the linen green, speckled, and you'll find the same, but with a more stylish plaid print or stripes. It is useful to look for new suppliers who are updating the goods, make qualitative products and to form a democratic pricing. Then if buyers will like the style of, say, clothes or shoes, they will constantly follow the novelties of the provider. And all because if a product like it, favorite brand do not change. We should not forget about fashion trends: models in Italian magazines or separate technical innovations in the Chinese market can cause a stir among Ukrainian buyers. If you pay attention to such details, the entrepreneur will be able to create an effective business model where the product will be sold with a Bang, and leftovers will be minimal," — says the online bookseller Inga Zinchenko.
Important: to listen to the customer and intuition
Good communication skills and patience are qualities that should be possessed by the perfect online seller. And, of course, need to think about stewardship, because, as they say, money is like the expense. "Online-trading — services segment, where the entrepreneur has to communicate with people, albeit virtual. So it's important to choose the right phrases, if a shopper in a bad mood or wants to buy something, but she doesn't know. There are clients with a complex character. These are not like everything: price, size, material composition, terms of delivery… not to drown in a sea of communicating with people, you need to articulate the rules of engagement. That is, for example, the product is sent prepaid, delivery is 1-3 days from the warehouse, replacement of goods is possible in case of manufacturing defects. A clear list of rules will save time and frustration to both the seller and the buyer. But voicing rules, you should clearly observe them — otherwise there is a high risk that the entrepreneur will consolidate its reputation as a seller is optional, and this may severely reduce the volume of trade," says the online bookseller Irina Marchenko.
Each seller determines the style of online trading. "To style "include" intuition. For example, regular customers can make a small discount of 10-50 UAH or give a souvenir. Such attention seratraline, but it's nice to the buyer and increases the chances that the person will return again for the purchase. Intuition is useful also in non-standard situations. For example, the seller sells the goods only on an advance payment, but a regular customer asks for a thing cash by mail and promises to pay upon receipt. There are, of course, the risk that he will not take the products. But if you had problems with a specific buyer was not — you can go to a man meet," explains Inga Zinchenko. And Irina Marchenko advised to strictly monitor the quality of product: if on this question there are frequent complaints from customers, it is better to find new manufacturers to spoil relations with customers.
The rules of business
What would be a highly competitive may seem to you to the online trade of used clothes and shoes in social networks, you can always find your place under the sun. "People don't want to dress alike. They are looking for individual, unusual and distinctive things. Therefore, it may be interesting grandma's brooch, some vintage dress a-La elementary school teacher. So trade second-hand or their beushnye things will always be relevant. It is important that things for sale were in good condition and was sent to the customer in its purest form. Otherwise, then customers will no longer be interested in your lots: nobody likes it to clothes with a hole or smell," — says Irina Marchenko.
The format is trade in social networks very good because require small initial investments and can become a break out of business before the real business starts. "First register a profile in social networks; organize group-flea market; select the unnecessary things from your wardrobe and make a quality photo. By the way, tip: worth doing, or a selfie, or make one-piece images with the use of the goods sold — the buyer will be able to see how the thing sits on the man or to understand what to wear with your favorite thing. Then put ads with prices and descriptions and tell about their acquaintances, friends and family. All this can be done independently and for free. A little later, you should invest in the promotion of its Internet platform, for example, buying ads in social networks. And if the demand for the product grows, communication with potential clients you like and can earn a lot of money — then it makes sense to continue to engage in online trading. If this idea is reminiscent of the work "under duress" — it is better to complete the experiment: in social networks the sales are not for everyone," explains Inga Zinchenko. The experts say: if the online seller feels like a fish in water, is to expand trade. "You can try online trading all possible platforms: Facebook, Instagram, Etsy, etc. Because you can focus on buyers, not only in Ukraine, but also abroad," — said the head of the Secretariat of the Council of entrepreneurs under the Cabinet of Ministers Andrei Zablovsky.
Comments
comments