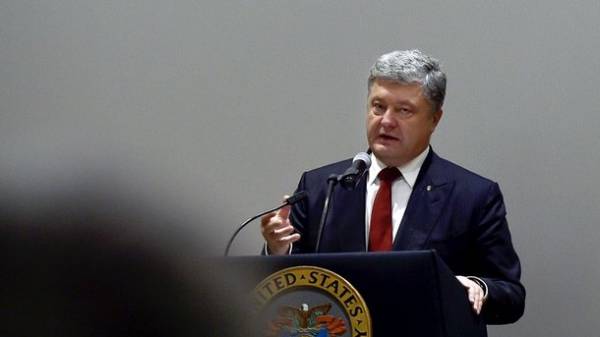 PACE confirmed the President of Ukraine Petro Poroshenko at the autumn session of Assembly in October, said the head of the Ukrainian parliamentary delegation in this organization, the people's Deputy from the faction "Block of Petro Poroshenko" Vladimir Aryev.
"The PACE Secretariat confirmed the speech of President Poroshenko at the autumn session of the Assembly in October," he wrote on his Facebook page on Thursday.
According to him, during the visit of the head of state in Strasbourg on the Avenue will open with a Star of Heroes of Heavenly Hundred.
Earlier the President of Ukraine during his working visit to the United States of America was held on the 21 September meeting with President Donald trump. In the meeting of the presidents was also attended by Vice-President Mike Pence, Secretary of state, USA Rex Tillerson, Advisor to the President for national security Herbert McMaster, special representative of the President of the United States Ukraine Kurt Volker and other officials.
Comments
comments